Carrefour Continues Support of Georgian Economy with Store-Openings in Gori & Tbilisi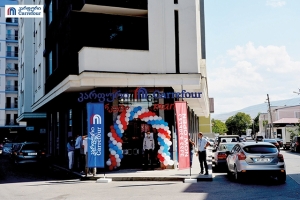 Carrefour, operated by Majid Al Futtaim in Georgia, is celebrating the opening of two new stores in the country. The new outlets are located in the Shida Kartli region of the historical city of Gori and in the capital, Tbilisi. The outlets officially welcomed customers with opening ceremonies, attended by a number of local government representatives, to commemorate the additional shopping experiences and employment opportunities now available to Gori and Tbilisi residents. Coinciding with the brand's eighth anniversary in Georgia, the new outlets will also join Carrefour stores across the country in offering customers countless awards, gifts, and surprises, as inspired by the number eight's resemblance to the infinity symbol.
Customers across Georgia are invited to join the anniversary celebrations by using "MyCLUB," Carrefour's loyalty program, to be in the running to win a variety of exclusive prizes. They are also encouraged to keep a close eye on their receipts, which they can later use to win a slew of prizes. Additionally, a trial of luck at the Wheel of Fortune will allow lucky customers, throughout the celebration period, to win back 80% of their purchased products through MyCLUB points.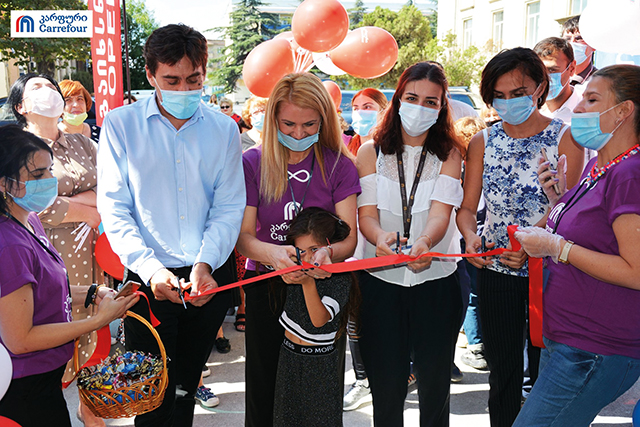 As the Gori and Tbilisi stores join Georgia's extensive network of Carrefour stores, the brand's expansion underscores its commitment to increasing Georgians' accessibility to quality products at the best prices. Most importantly, the opening of the new stores will see Carrefour maintain its position as one of the largest job creators in the local market, with the brand's many outlets generating employment for over 2,000 locals.
Christophe Orcet, Country Manager of Carrefour Georgia at Majid Al Futtaim Retail, noted: "I am proud of what we have achieved over the last eight years. In addition to creating unique shopping experiences for our customers, we are especially pleased with our valuable partnerships with local manufacturers and suppliers. We are delighted with the initial results and customer engagement figures. We wish to be as close as possible to our customers, to satisfy their needs, offer the best value and continue to create great moments for everyone, every day."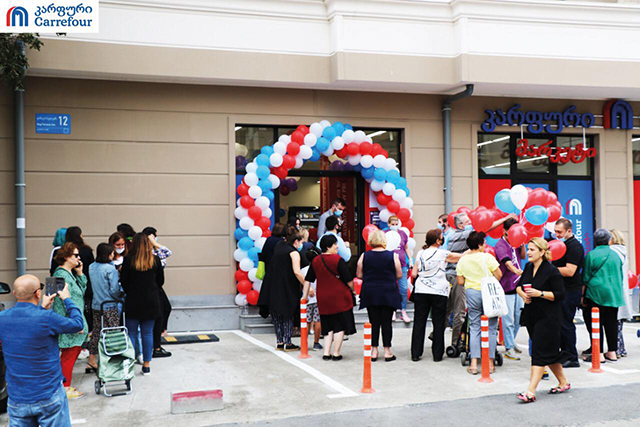 Providing its customers with more access to fresh and healthy products at affordable prices has been and remains one of the main priorities of Carrefour. The Tbilisi store is located at Didi Dighomi, Pharnavaz Mephe Str. 12, and offers customers a quick and convenient store option. Meanwhile, the Gori store, located at Amilakhvari Street N30, will offer a wide variety of high-quality food products and household goods, including exclusive French products made by Carrefour.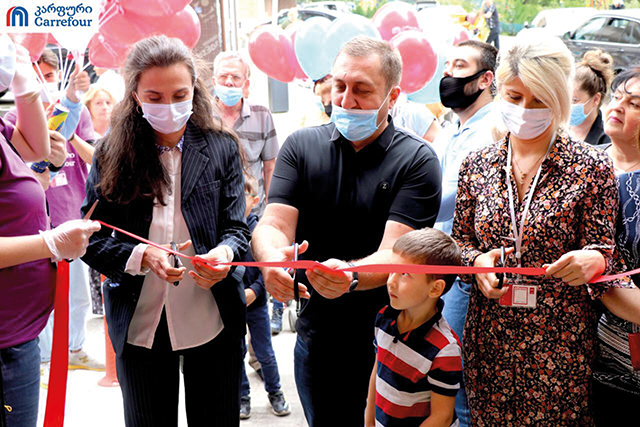 The latest openings raise the total number of the brand's outlets in Georgia to 26, and will serve customers every day from 9:00 AM to 10:00 PM.
24 September 2020 17:05