Right Hand Drive Car Importers Ask to Postpone New Restrictions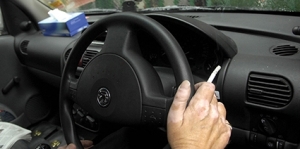 The importers of Japanese used cars are asking the government to postpone the deadline of banning right hand drive vehicles by at least a year.
On the initiative of the Ministry of Internal Affairs, due to heightened security measures, registration of right hand drive vehicles was to be banned from March, 2016. However, the Chairman of Parliament's Legal Affairs Committee, Vakhtang Khmaladze, recognized that citizens and dealers might not have yet completed the process of importation and may suffer loss by having the law enforced on them from March 1. Prohibiting provision is scheduled to enter into force on June 1st.
Dealer of the company Beforward, Nikoloz Arushinov, stated that postponing the regulation enactment date to June 1st will be positive only for those who want to buy a car and that it will have no positive effect for importers. He said that it is a very short period for a business to be able to reset in.
Deputy Chairman of the Sector Economy and Economic Policy Committee, Temur Maisuradze, stated that importer's interests have been taken into consideration in that they will be allowed to fulfill their prior agreements. According to Maisuradze, this regulation does not apply to anyone who has paid money for a car, or is now conducting negotiations. In the future, they will have to import cars with left steering components.
The Deputy Chairman added that there are political risks in banning right hand drive vehicles because it is an unpopular issue for the voters. "However, it still needs to be done," he said.
Ana Akhalaia
25 January 2016 21:51