Tbilisi Int'l Festival of Literature Held for 4th Time
Literature has no boundaries, and the notion has one again been proved this year. The Tbilisi International Festival of Literature counts four years of existence and annually takes place in Georgia's capital, bringing together celebrated contemporary authors from different corners of the world. Symbolically, the festival takes place in the historic building of Writers' House, originally constructed by famous philanthropist and founder of Georgian brandy, Davit Sarajishvili, in 1905.
The festival was opened on May 14 with the Italian poets' evening and will last until May 19. This year, the festival is hosting 24 writers from 21 countries. Among the participants of the festival are renowned poets, prose writers, children's book writers from the USA, Italy, Germany, Austria, Spain, Brazil, Norway, Russia, Ukraine, and Israel.
The festival gives literature enthusiasts, Georgian writers and readers an opportunity to attend inspiring evenings of literature and to listen to works by their favorite writes read aloud by the authors themselves. Beside Writers' House, the evenings have been scheduled to be held at several locations at Caucasian House, Ilia State University, Royal District Theater, and Austrian Library.
As the organizer of the festival, Nuka Gambashidze, told GEORGIA TODAY, the festival was established under the initiative of Natalia Lomauri, Winters' House Director, and Shota Iatashvili, who is a well-known writer, editor, translator and publisher of magazine Akhali Sounje (New Treasure).
"The framework of the project has been upgraded, and now, besides writers' evenings and movie screenings, the program includes workshops, discussions with authors and various performances. This year we are honored to have children's author Arne Svingen from Norway. We are able to benefit from the space even more since Winters' House has more capacity and can host bigger audiences," Gambashidze said, adding that in summer 2017, the festival launched a residency project that enables five writers to stay in the historic building during the festival.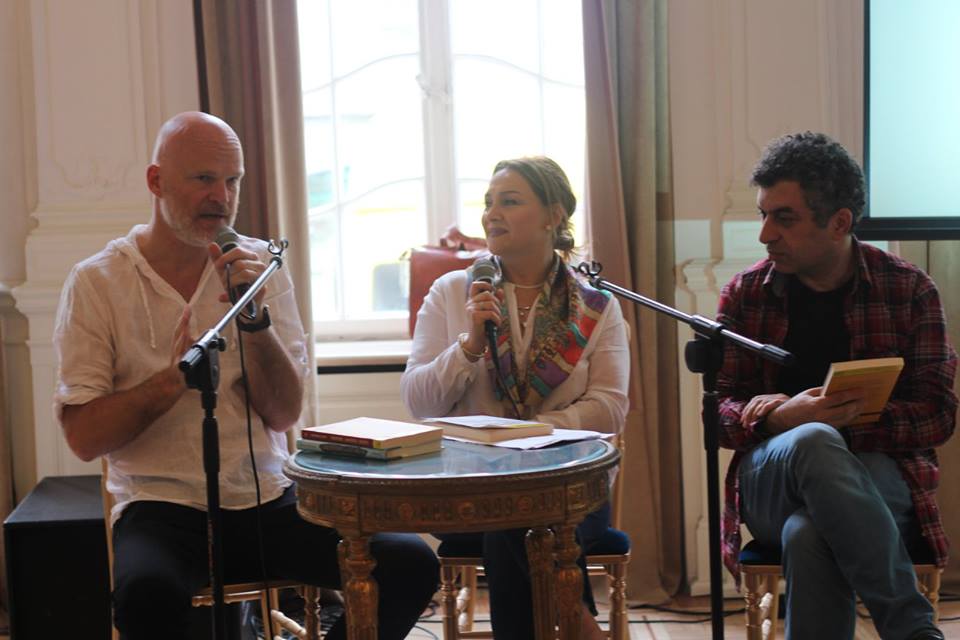 Georgian writers and representatives of contemporary literature are also involved in the series of events carried out within the frames of the festival.
"Throughout the history of the festival, Georgian authors were always part of it," Gambashidze said. "We have held presentations of contemporary Georgian authors' books as well as given space to fledgling writers. This year, instead of organizing an evening dedicated to a particular Georgian writer, we gave the stage to Georgian Poetry Leagues such as Jet Engine Poetry, Chronophags – Anomalous Poetry, Old Poets' Order, Laboratory, and Pink Bus. These leagues incorporate a number of Georgian poets from 90s up until today, yet this year we present even more Georgian authors than we had before. The poetry leagues deliver different kinds of performances and share their works with the public. Zurab Rtvelishvili, Shota Iatashvili, Paata Shamugia, Zaza Koshkadze: these are some of the most well-known representatives of contemporary Georgian poetry who are involved in the festival."
The core aim of the festival is to promote literature and to help establish cultural bridges between different authors from various countries. Yet, apart from establishing relations between writers from around the world, the festival also aims to introduce Georgia and its vibrant culture to the international community, taking into consideration the fact that most of the participants of the festival are leaders of the field in their countries and are socially active figures.
"We create memorable experiences for them, give insight into the diverse Georgian culture, and showcase the city from different perspectives. Additionally, the festival organizes special tours for them, that help the participants to get a broader view of Georgia", the organizer noted.
The Tbilisi International Festival of Literature also actively cooperates with printing houses. This year, another notable guest is Victor Erofeyev, whose books has been translated into Georgian and presented by publishing house Intelekti as part of the festival. The presentation of the Georgian-translated book by Arne Svingen also took place at the festival. Yet another important feature of the festival is the program Living Books within the frames of which Italian authors paid a visit to Svaneti, Georgia's mountainous region, and over a few days had an opportunity work together with Georgian writers and translators. Both Italian and Georgian colleagues got acquainted with and translated one another's' poetry. The exchange project is mutual, so later three Georgian poets Shota Italashvili, Giorgi Lobzhanidze and Nika Jorjaneli will attend the Literary Festival of Genoa in Italy.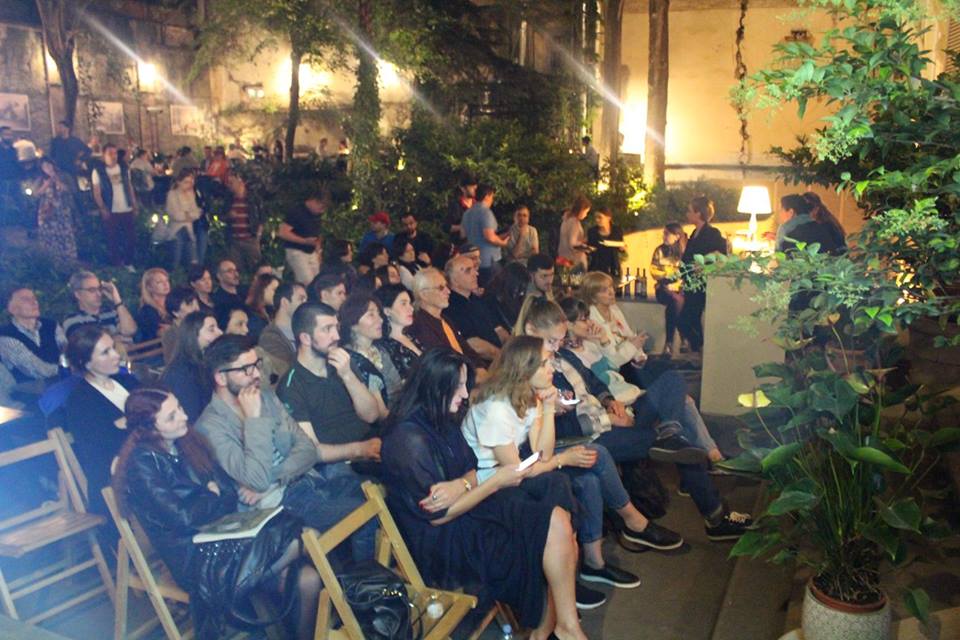 One of the biggest achievements of Tbilisi International Festival of Literature 2018 is hosting internationally acclaimed American author Charles Bernstein, who is just as popular in Georgia as in his home country. He came together with his wife to be part of the festival and represents one of the leading figures in contemporary literature as well as being recognized as a pioneer in many subgenres of poetry. He is the founder and a member of the L=A=N=G=U=A=G=E poets avant garde group. An evening dedicated particularly to him was one of the most anticipated and most heavily attended during the festival.
As the renowned writer elaborated in an interview with GEORGIA TODAY, the festival allows not only a deeper exchange, but raises consciousness and awareness about the country.
We asked him about his famous poem and generally the role of poetry. He answered that he is interested in the role of poetry being understood in terms of esthetics, sensation, ambiguity and contradiction, but not programmatically and not as a message.
"I don't think poetry functions at its best when it conveys an ambiguous political message or even expresses some particular emotion. I think it is an exploration of a metaphor of nature of how we perceive reality by questioning how we perceive reality and resisting the habitual formations language creates for us about what is real and what's not; what is good or what is bad. For me the social function of poetry is the research and investigation into the way in which language creates our frames of reference and the way we see things, and to unwrap those things rather than just reinforce the already dominant codes and meaning. So I resist the idea that there is a single message in a poem and you are communicating it, because it allows other kinds of meanings to emerge that are not apparent. Bringing into meaning things that are discounted as meaningless is the function that poetry can serve and it often serves by doing things that a lot of people would perceive as violations of norms and standards. Poetry is not something that is the same as the way one lives everyday life or the way one conducts politics, but it allows a kind of leap of thought."
Zurab Rtveliashvili, a famous writer from Sweden with Georgian origins, described the festival as one of the major events and a best gift for Georgian culture.
"The festival is an important occasion in Georgian culture that should have happened many years ago. This is the first such large scale festival in the region that takes place in Tbilisi. So it requires more support and attention. I think that this festival should become a trademark of Georgian culture and literature. The writers from around the world who come to Georgia represent ambassadors of their countries who spread information about Georgian culture and poetry when they get back and in this way promote Georgia at the international level."
More info about the festival here.
By Lika Chigaldze
16 May 2018 20:53