Georgian Gov't Might Legalize Marijuana Cultivation for Export Purposes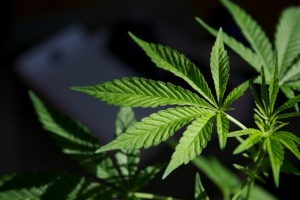 News agency IPN reports that the Government of Georgia plans to legalize marijuana cultivation only for export purposes for pharmaceutical and cosmetic products.
The agency reports the draft was prepared and presented to the cabinet members by the Ministry of Internal Affairs (MIA) on Monday.
According to the draft, marijuana production will be announced as a licensed activity. Presumably, the licensing conditions will define the geographical area, quantity and other issues related to marijuana production in Georgia.
As IPN says, the members of the parliamentary majority held heated debates over the issue. Reportedly, ruling party chairman Bidzina Ivanishvili supports the initiative.
IPN also says that the MIA confirmed the information, saying the government has prepared a legislative initiative that permits marijuana production in Georgia for export and for use in pharmaceutical and cosmetic products.
"However, marijuana cultivation and distribution in the country remains a criminal offense and is punishable," the MIA stated.
Akaki Zoidze, Chairman of the Healthcare Committee of the Parliament, also commented on the issue. According to him, the discussions only refer to the legalization of marijuana cultivation for export.
He says it was only a discussion and the government has not decided yet what kind of decisions will be made in the future.
By Thea Morrison
11 September 2018 16:31