Georgian Film 'Moira' Chosen for Oscar Submission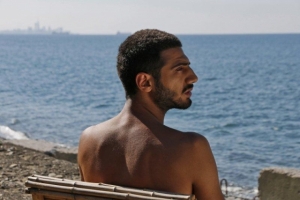 Georgian film "Moira" has been nominated as an Oscar candidate in the Best Foreign Language Movie category.
The film, directed by Levan Tutberidze tells the story of Moira which is not the name of the goddess of fate but rather a fishing rod owned by two brothers living by the sea.
The film was chosen by a special commission on September 12th. Among the commission were: Deputy Minister of the Ministry of Culture and Monument Protection of Georgia, Kakha Kandelaki, Director of the National Film Center, Nana Janelidze, film directors Nana Jorjadze, Zaza Urushadze, Giorgi Ovashvili, actress Nato Murvanidze, scriptwriter Vazha Gigashvili, film expert Lela Ochiauri and producer Noshre Chkhaidze.
Due for its world premiere late this month at the 63rd edition of the San Sebastian Film Festival, the 95 minute feature – Tutberidze's sixth feature – will also be screened in October at the Warsaw Film Festival.
Tutberidze, who began his movie career in 1989 as an actor, has a filmography covering 12 works, including documentaries, TV films and features that include 'I'll Die Without You' (2010) and The Village (2015). He also participated in anthology film 'Tbilisi I Love you' in 2013.
On September 23rd the world premiere will be held at the San Sebastian Film Festival, and after the festivals the film will be shown to the public.
Nina Ioseliani
16 September 2015 13:34