Belarus to Host Georgian Harvest Festival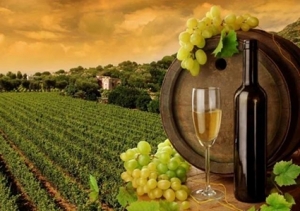 The capital of Belarus, and one of its biggest cities, Minsk, is to host a Georgian harvest festival at the end of September.
Mayor of Minsk, Andrei Shorets, told journalists of the arrangement after meeting with Mayor of Tbilisi, Davit Narmania.
Shorets said representatives of the Georgian community in Belarus asked Minsk City Hall to hold a similar event to the Belarusian harvest festival, called Dazhynki, in Minsk on 26th September.
"We decided to support this idea. I think that Minsk residents should get better acquainted with Georgia, its customs and traditions. I am sure that the event will be a huge celebration," Shorets said.
Dazhynki is a traditional Eastern European celebration of the completion of the harvest season and has been celebrated since 1942. Thanksgiving and Harvest Festival can be regarded as the western equivalent to the Belarusian celebration.
During his visit to Belarus, the Tbilisi and Minsk mayors signed a Twinning agreement on September 11th.
The agreement is expected to foster economic and cultural ties between the two cities. It is hoped to also strengthen bilateral cooperation in science, technology, investment, innovations, healthcare, education, sports and allow the cities to exchange data on urban development and local self-government.
17 September 2015 21:03