United Opposition Candidate Gets Majority of Votes Abroad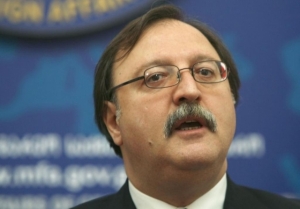 Central Election Commission (CEC) preliminary results show that the candidate of the United Opposition, Grigol Vashadze, is leading in the elections held abroad, followed by the ruling Georgian Dream (GD) supported candidate Salome Zurabishvili.
CEC stated that according to the results of 44 out of 58 polling stations opened abroad, Vashadze got the majority of votes in all of them, excluding Afghanistan, where the majority of the Georgian peacekeepers voted for Zurabishvili.
The preliminary results of the CEC show that so far Grigol Vashadze received 45.48% of votes abroad and Salome Zurabishvili - 27.16%.
CEC says votes have not been yet counted in the United States, Bulgaria, Ireland, Canada, Lithuania, 5 polling stations of Greece in 1 polling station of Spain.
By Thea Morrison
29 October 2018 10:55