Gov't to Pay out 1.5 bln GEL to over 600,000 Citizens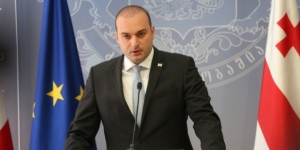 The Georgian government is to pay 1,5 bln GEL to more than 600,000 citizens, allowing hundreds of thousands of Georgian citizens to start new economic activities without so called "Black List" restrictions.
PM Bakhtadze announced this morning that among 600,000 citizens, around 150,000 are socially vulnerable.
The Georgian government promises to work more on reducing debt pressure.
Follow GT news to learn more about the initiative.
Image source: civil.ge
19 November 2018 11:34