Friend or Foe? It's all a Matter of Perspective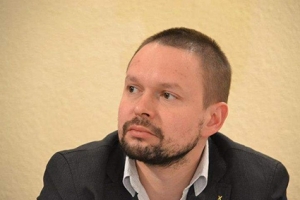 Nikolai Silaev Senior Researcher at the Moscow State Institute of International Relations and Institute of International Studies met with Georgia Today for an exclusive interview.
Q: Mr. Silaev, as a person who has a lot of friends in Georgia and speaks the Georgian language, you are familiar with the friendly attitude of Georgians towards Russians and Russian culture. Do you think there is the same attitude with Russians towards Georgians and Georgian culture?
A: Actually, I really don't know Georgian fluently, perhaps because the tradition is preserved in Georgia to learn Russian, read Russian, and speak in Russian. I've almost never come across a language barrier. At present, at least three universities in Moscow have specialization in the Georgian language and I hope that in a few years there will be a new generation of diplomats and political analysts who will have the pleasure of knowing this beautiful language. The tragedy of 2008 has left a heavy mark on our history. However, it did not lead to bitterness between Russian and Georgian societies. We have retained the ability to make dialogue with each other; hold mutual respect for each other's cultures. Russia bows to the Georgian cinema and Georgian painting and not just artistic achievements of the Soviet years. Recently, in the Russian film distribution one of the leaders was the film "Love with an Accent" from Georgian director Rezo Gigineishvili. Many Russian tourists come to Georgia and leave happy. I think that the human and cultural ties between our countries will ensure the restoration of good neighborly relations.
Q: How do you assess the state of Georgian-Russian relations after the 2012 elections?
A: There are obvious limitations to the development of Russian-Georgian relations: Russia recognized Abkhazia and South Ossetia as independent states, Georgia, in response to this, broke off diplomatic relations with Russia. However, even with these restrictions it remains possible to develop relations in the areas that do not affect the political differences between the two countries. This trade-economic relation is a cultural exchange. As far as we can judge, there's also security cooperation: Alexander Bortnikov, Russian Federal Security Service Director, named Georgia among the countries to which Russia is grateful for assistance in ensuring the security of the Sochi Olympics. The main thing that has changed since the parliamentary elections in 2012 is that Russia feels the Georgian authorities are not set for confrontation and are ready to carry out pragmatic policy towards its neighbors. This approach has full understanding and support in Moscow.
Q: Some politicians speak out in favor of the abolition of the so-called Karasin-Abashidze format*. In your opinion, should there be such a format?
A: In Russia, there were disputes over what the relationship with Georgia should be after the departure from power of the United National Movement [Saakashvili's party]. At the end of 2012 - beginning of 2013, some Russian experts suggested that Georgia remained a hostile country and advised not to take any steps towards normalizing relations with it. This view was not supported at the political level, however. The choice was made in Russia to find ways to improve relations with Georgia in the fields where it is possible. The Karasin - Abashidze format often frustrates journalists and political analysts as such meetings rarely produce hot news. But no hot news is good news because the format requires calm, professional diplomatic work. There are many practical issues between Russia and Georgia which are not related to policy, but which should be addressed so the lives of people on both sides of the border become easier. The mode of operation of border crossings, road maintenance, air traffic issues, visa facilitation, trade and economic cooperation, the rights of Georgian citizens in Russia - all this and more was discussed between the representatives of our two countries in Prague. Official Moscow and Tbilisi simply have no other platform for discussion of practical issues, because diplomatic relations are broken. The Karasin – Abashidze format is not a "concession" by any means. First and foremost, it answers to the practical needs of the two neighboring countries.
Q: Could you name the main achievements of Karasin-Abashidze?
A: There are a lot! Restored and developing trade relations. Restored regular flights, and - this is important - not at the expense of the Georgian national air carrier, whose interests were taken into account. A de facto facilitated visa regime. Increased mutual trust between the two countries, at least when compared to the levels that existed in 2012. But the main political outcome that has been achieved by the meetings of Karasin and Abashidze, and the political leaders of Russia and Georgia is that Russian- Georgian relations have largely withdrawn from the oppressing context of relations between Russia and the United States, such as they had from 2004 to 2012. Without any exaggeration, it should be called a manifestation of the political wisdom of Russian and Georgian leaders.
Q: In your opinion, in which areas of cooperation between Georgia and Russia is it possible to achieve the greatest results?
A: The current agenda covers many issues. How to support Georgian exports to Russia as the lead productive investment from Russia to Georgia? Is it possible to harmonize the interaction between the two major integration projects - Association with the European Union and the EAEC - in the Caucasus? What steps can be taken to increase mutual trust in the field of security? What collaboration is necessary and possible to counter terrorism, particularly to counter the influence of the "Islamic State" in the Caucasus? Perhaps measures to improve transport links. The potential for liberalization of the visa regime. Definitely a lot of work remains.
Q: We are aware that you put a lot of effort into restoring inter-university and scientific relations between the two countries. What are your future plans?
A: Academic contacts are very important in terms of strengthening mutual understanding between the two countries, and in terms of the joint development of new ideas about Russian-Georgian relations, which may then take advantage of the policy. It would be very important that this cooperation is not confined to the humanities and the social sciences, but also extended to the realm of the natural sciences and medicine. We need to develop the training of Russian students, teachers and researchers in Georgia, and their Georgian counterparts in Russia.
*A form of bilateral dialogue between Grigory Karasin (Russian Deputy Foreign Minister) and Zurab Abashidze (Georgian Prime Minister's Special Representative for Relations with Russia), and the political leaders of Russia and Georgia.
Dimitri Dolaberidze
24 September 2015 21:27