EU Evaluation Mission set to Visit Georgia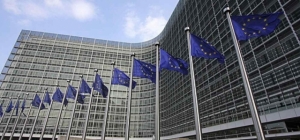 On September 28th and EU assessment mission will visit Georgia to discuss a Georgia-EU visa.
The Ministry of European and Euro-Atlantic Integration has said during the 4-day visit will evaluate the actions taken by the Georgian Government concerning the implementation of recommendations from the European Commission.
According to the Ministry, the report on the implementation of the visa liberalisation action plan will be publically available on December 15th of this year after the process of visa liberalisation is completed.
The European Commission will consequently recommend visa-free travel for Georgian citizens in the Schengan area to the Council of Europe and the EU Parliament. If the EU member states reach a positive decision on the issue it would mean a visa-free regime for Georgian citizens in the Schengen countries and four candidate countries; Romania, Bulgaria, Croatia and Cyprus.
25 September 2015 14:49