Woman Appointed Head of Village in Pankisi Gorge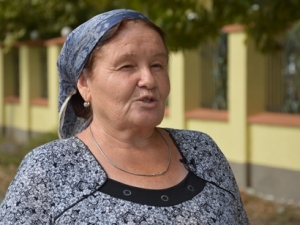 Stereotypes about the traditional role of women in diverse minority regions of Georgia have been brought into doubt as a woman was appointed a head of one of the villages in Pankisi Gorge, a mountainous region mainly populated by Muslims Kists.
'This is the first occasion in the history of Kists to have a female head of the village," says Tamar Margoshvili, the new leader of the administrative entity.
According to Margoshvili, the Kist traditions prevent females from taking any such positions, a stance supported by the natives.
Before being nominated, Margoshvili was offered a position of a specialist at the Duisi administrative entity, a proposal she declined.
"In the summer, a competition was announced again, where I participated and passed the exam," she revealed.
Margoshvili's interview was apparently so impressive that no other candidates could be considered.
The former teacher at a school of the same village has experience in educating youngsters.
29 September 2015 14:26