I, George Balanchine – the Life of a Georgian Choreographer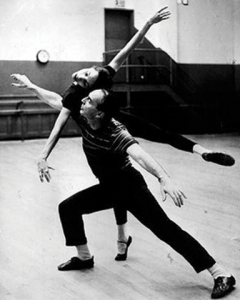 The Tbilisi film festival, showcasing a taste of Georgia's rich and diverse cultural legacy, came to a close on December 9. The film 'I, George Balanchine' showed a particularly poignant insight into the cultural influence of Georgians internationally, telling the story of the prominent choreographer, George Balanchine.
Originally named Giorgi Melitonovitch Balanchivadze, Balanchine was actually born in Saint Petersburg in 1904. His father was the well-known Georgian opera singer and composer Meliton Balanchivadze, who was one of the founders of the Tbilisi Opera and Ballet Theater.
His whole family were gifted creatives with strong links to Georgia. Indeed, his brother, Andria Balanchivadze, who settled in Soviet Georgia, was a celebrated composer and his mother played piano. His older sister, Tamara, died trying to reach Georgia from Leningrad when it was besieged.
Balanchine was first introduced to ballet when his mother insisted he audition with his sister at the Imperial Ballet School in Saint Petersburg. After graduation, he then enrolled in the Petrograd Conservatory and worked in the corps de ballet at the State Academic Theater for Opera and Ballet. He already began composing as a teen, and choreographed his first piece, La Nuit, in 1920.
After suffering a serious knee injury that prevented him from performing, he began to choreograph more regularly. He eventually formed the Ballet Russe de Monte Carlo in 1931, before moving to the United States and working with the New York City Ballet. Balanchine served as the artistic director of the New York City Ballet, where he worked for over three decades, producing more than 150 works. The Nutcracker was one of his most well-known works.
George Balanchine was incredibly influential in the world of dance. He significantly changed the perceptions of ballet, and his ideas still influence other choreographers. Touched by music, he choreographed each dance based on the musicality and strengths of his dancers. Speaking in the film 'I, George Balanchine', many of the dancers who worked with him gave emotional tributes to the positive way he developed their dancing.
Balanchine never forgot his ties to Georgia despite his strong international presence. Many experts believe his style of dance and some of his signature movements were inspired by traditional Georgian folk dancing. He also visited Georgia and was reunited with his brother in the 1960s.
"Dance is a continuation. You cannot predict the signs of its evolution," Balanchine famously said. It is true: his legacy lives on and is interpreted and developed by new choreographers and dancers globally even today. Balanchine made more than 465 works that have been performed by nearly every ballet company in the world. The film, 'I, George Balanchine', although at times too overtly praising of Balanchine, celebrates the life of possibly the most influential ballet composer of all time.
By Amy Jones
20 December 2018 19:24