Ex-President of Georgia Margvelashvili to Deliver Lectures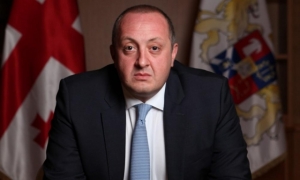 Former President of Georgia, Giorgi Margvelashvili, whose term expired in October 2018, will be giving lectures in the direction of politics at the Georgian Institute of Public Affairs (GIPA).
Margvelashvili's course will cover theoretical and practical aspects of politics, including political thinking, philosophy, history, economics, sociology, political science, mass communication methods, principles of international relations, etc.
In addition, the current political situation in the country will be analyzed and evaluated.
The number of students will be limited to 25 and they will be selected based on their applications.
Margvelashvili is the 4th president of Georgia. He used to be the GIPA rector from 2000 to 2006 and again from 2010 to 2012.
In October 2012, he became the Minister of Education and Science of Georgia.
In February 2013, he was additionally appointed as First Deputy Prime Minister.
He was the President of the country from 2013 to 2018.
By Thea Morrison
24 January 2019 23:22