Vanuatu Foreign Minister Visits Occupation Line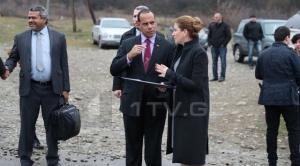 Foreign Minister of Vanuatu Ralph Regenvanu, who is paying an official visit to Georgia, has visited the occupation line near village Odzisi.
Representatives of the State Security Service introduced the situation in the occupation line to Regenvanu. The Russian military base of occupied Akhmaji is quite well visible from Odzisi.
Minister of Foreign Affairs of Vanuatu met with Minister of Foreign Affairs of Georgia David Zalkaliani and Chairman of the Parliament of Georgia Irakli Kobakhidze on March 14.
Vanuatu was among the few countries which recognized the two Russian-occupied regions of Abkhazia and Tskhinvali (South Ossetia) as independent states after the Russia-Georgia war in 2008. The country made the recognition together with Tuvalu in 2011 and reversed the solution in 2013 and 2014 respectively.
In addition, on September 26, 2018, David Zalkaliani held a meeting with Ralph Regenvanu in the frames of the 73rd session of the UN General Assembly. The meeting focused on friendly relations and co-operation between Georgia and Vanuatu in the framework of the international organizations, including the United Nations.
During the meeting of two foreign ministers in Tbilisi on March 14, Ralph Regenvanu stated that his country firmly supports the sovereignty and territorial integrity of Georgia and is eager to share successful Georgian reforms.
The sides discussed formats of multilateral and regional co-operation highlighting the importance of co-operation within the Pacific Islands Forum.

"The Georgian Government considers Vanuatu as a highly important country in the Pacific region. We discussed concrete areas of co-operation between the line ministries. The sides agreed to continue an intensive dialogue for identifying potential spheres of co-operation," Georgia's Foreign Ministry reports.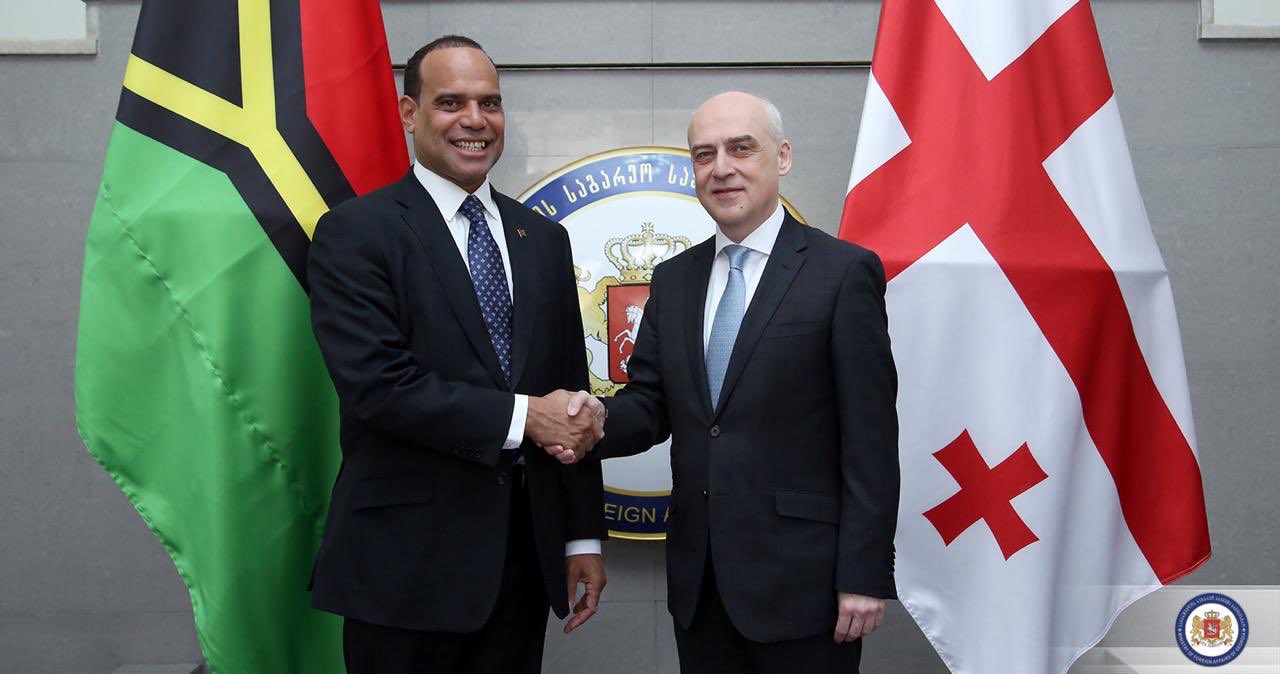 By Thea Morrison
Photo source: 1TV
15 March 2019 11:06