Contemporary Photography by Georgian and Turkish Artists on Display at National Museum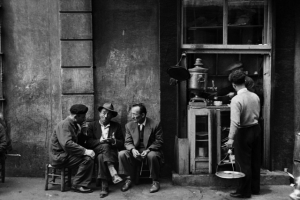 "The Body Object – Ecology of the Art" and the works by Turkish Photographer Ara Guler are now on view at the Georgian National Museum alongside their usual archaeological, ethnographic, and visual art exhibitions.
The works in Body Object depict the human body through surrealistic objects made of gypsum, wire and tapes. It introduces you to an extraordinary interpretation of art.
The exhibition is curated by Aleksandra Gabunia, produced by Mgaloblishvili and feature works by Liza Osepaishvili.
You can visit the exhibition until the 26th of October.
Address: Tbilisi History Museum, Sioni str 8, Karvasla.
Ala Guler, also known as the Eye of Istanbul, is an America-Turkish Photo Journalist, awarded multiple times for his work and the development of culture. His photos will be on display until the 31st October.
Address: Dimitri Shevardnadze National Gallery, Shota Rustaveli ave. 11

Nina ioseliani
22 October 2015 12:53