Georgians Still Undecided about Their Political Preferences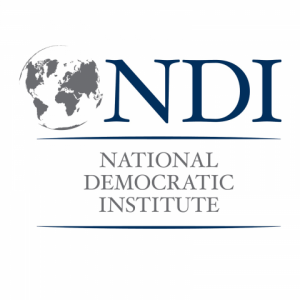 The National Democratic Institute (NDI), in partnership with CRRC Georgia and Swedish International Development Cooperation Agency (SIDA), has conducted a study regarding political issues according to which most Georgians continue to support EU membership (61%), and the majority of citizens remain undecided and ill-prepared for parliamentary elections 2016.
NDI's representatives say that they survey public opinion in order to help Georgian stakeholders diagnose and address issues of public concern by providing accurate, unbiased and statistically-sound data. All their polls were developed in consultation with party, government and civil society leaders, and aim to capture the most relevant information to foster the development of responsive policies and governance. The latest such poll was conducted from August 8 to September 10 and included 4,448 completed interviews.
Beside the fact that the majority of respondents claimed they would like to be a part of the European Union, some citizens are considering alternatives such as the Eurasian Union, which earned 31% support. Those Georgians approving of Eurasian Union membership primarily cite perceived economic benefits (71%), not political or governance improvements, while 68% of European Union supporters say the same about joining the EU. In comparison, only 7% of Eurasian Union supporters think that Eurasian Union membership would strengthen democratic development. Moreover, 21% of EU supporters believe that we can reach this demarcating development with EU membership.
"When you probe more deeply into the reasons for Georgian opinion vis-а-vis the EU and Eurasian Union, you can see that the drivers are largely the same – Georgians are motivated by economic, not political, considerations and express increased willingness to explore any possibilities for improving economic development," said Laura Thornton, NDI's senior country director in Georgia.
Another part of the poll focused on the upcoming parliamentary elections in 2016. The study found that 14% of all citizens identified Georgian Dream as the party they were most supportive of, while 13% identified the United National Movement (UNM). Irakli Alasania-Free Democrats and the Alliance of Patriots both have 4% support, although Irakli Alasania-Free Democrats is the most popular second choice at 6 percent.
Responding to the question "If parliamentary elections were held tomorrow, would you say you are decided or undecided?" 59% of citizens said they are undecided, including 41% of likely voters. Of likely voters, 15% would vote for the United National Movement (UNM) and 14% would vote for the Georgian Dream Coalition.
The poll also revealed that most Georgians still do not have a preferred political party. Responding to the question "If parliamentary elections were held tomorrow, who would you vote for?" 35% said 'don't know,' 14% said 'no party' and 13% refused to answer.
"As shown in our last poll, the electoral playing field is still wide open and no party is ahead in Georgia. Georgians are completely undecided about their political preferences, presenting an opportunity for all parties to spend the next year leading up to the parliamentary elections earning citizens' backing through responsive platforms and policies," added Thornton.
Thornton also stated that NDI would continue polling, the next study being scheduled for this November.
Eka Karsaulidze
22 October 2015 22:27