Wizz Air Changes Launch Dates of Flights to 12 Destinations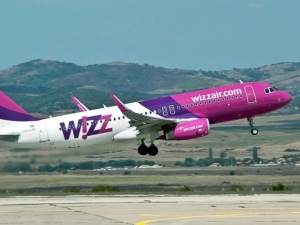 In June 2019, Wizz Air, a Hungarian low-cost airline successfully operating in Georgia, announced the launch of direct flights from Kutaisi International Airport to 12 new European destinations: Frankfurt, Hamburg, Baden-Baden, Venice, Naples, Nice, Pisa, Stockholm, Nurnberg, Poznan, Heraklion, as well as Turku.
Six of the said routes (Frankfurt, Hamburg, Naples, Pisa, Venice and Baden-Baden) were scheduled to kick off by the end of this year but have been postponed until the summer of 2020, while the flights to the rest of the offered destinations, expected to commence in summer of the next year, will start in December 2020.
Passengers who already purchased tickets to one of these destinations are to be offered a 100% refund of the cost of the ticket or an exchange of ticket.
Those travelers who bought tickets through any tour operator are recommended to contact them for further details about the refunds and changes.
By Ketevan Kvaratskheliya
Image source: businessinsider.com
15 August 2019 10:53