Fast and Furious 9 to Begin Filming in Georgia Sunday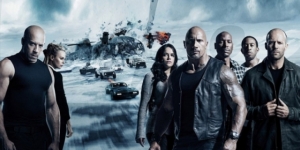 The shooting of popular Hollywood thriller, Fast and Furious, will start soon in Georgia's capital of Tbilisi. The streets of the city will be periodically blocked due to the shooting of a 10-minute segment for Fast and Furious 9. The filming begins on August 18-20 and is to last one month.
The shooting will take place on some of the major streets and avenues of Tbilisi, in particular: Rustaveli Avenue, Freedom Square, Vazha-Pshavela Avenue, Besarion Jghenti Street, Avto Varazi Street and University Street.
The agenda of shooting on the major avenues of Tbilisi is as follows:
August 18 - August 27: Vazha-Pshavela Avenue;
August 26 - September 3: Rustaveli Avenue;
September 2-7: Rustavi Market adjacent area;
September 6-7: Freedom Square and Pushkin Street;
September 8-16: Besarion Zhgenti and Avto Varazi Streets, 4th Nutsubidze Plateau
September 16: University Street;
A central shopping center in the Georgian city of Rustavi, located near the capital Tbilisi, will also be used as a film set.
The film is being shot within the framework of the State program "Film in Georgia". The shootings in Georgia are implemented by the Georgian production company "Enkeny Films".
The State program "Film in Georgia" is a joint initiative of the Ministry of Economy and Sustainable Development of Georgia and the Ministry of Culture and Monuments Protection of Georgia.
"Film in Georgia" offers a 20-25% cash rebate on qualified expenses incurred in Georgia and aims to support the development of Georgia's film industry, attract international filmmakers to the country and position Georgia as the main Eastern European Filming Destination.
Related Story: Hollywood Movie to be Shot in Georgia
By Ana Dumbadze
15 August 2019 15:01