OSCE Permanent Representatives Visit Georgia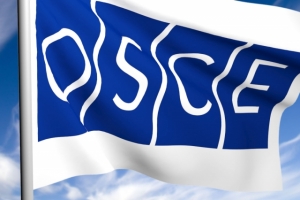 From November 1st-4th Permanent Representatives of the United States, Canada, Lithuania, Romania and Sweden from the OSCE are visiting Georgia.
According to the Georgian Foreign Ministry this is the first occasion that the OSCE Representatives have visited Georgia since July 2008.
The Permanent Representative are expected to hold meetings with the President, Prime Minister, the Speaker of Parliament, the Defense Minister and other high officials.
Meetings are also planned with the Ombudsman's Office, the EU Monitoring Mission and Civil Society Representatives in Georgia.
During the visit the Permanent Representatives will be able to learn more about the Georgian security situation alongside the administrative boundary line (ABL) and problems of the local population as well as the ongoing process of reforms.
The MFA says the Permanent Representatives will also visit and inspect the occupation line in the village of Khurvaleti, including the IDPs settlement in Tserovani.
02 November 2015 11:15