9 Georgian Books to be Translated into International Languages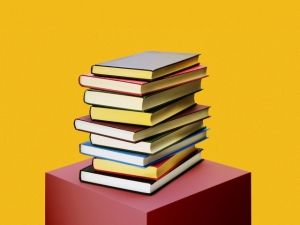 Writers House has announced a list of Georgian books that will soon be available for a wider international public. The 9 different literary works will be translated into five languages: German, French, Italian, Arabic, and Turkish.

Ana Kordzaia-Samadashvili's Zinka Human, Shorena Lebanidze's It is me – Pirosmani, Daniel Chonkadze's Surami Fortress, and Mikheil Javakhishvili's Jako's Dispossessedwill be translated into German.
French translation will be processed for the following books: Giorgi Kekelidze's Toma's Fairytales and Davit Kldiashvili's Unhappiness.

Poetry Collection of Georgian and Italian authors will be translated into Italian. The poets with Georgian names who worked for the collection are Manon Buliskeria, Ela Gochiashvili, Eter Tataraidze, Maia Sarishvili, Eka Kevanishvili, Mariam Tsiklauri, and Kato Javakhishvili.

Turkish translation will be provided for Irakli Kakabadze's Before Appearing.

Otar Chiladze's One Man Was Going Down the Road will be translated into Arabic.

By Nini Dakhundaridze

Image source: wired.com
08 October 2019 15:50