National Museum Hosts 'Impressive Mosaic of Ancient Rome in Tbilisi'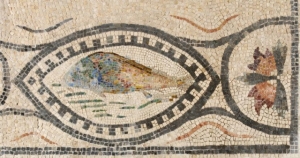 From October 10 to December 10, 2019, the National Museum of Georgia, located at 3, Rustaveli Avenue, is hosting an exhibition featuring impressive mosaics from the Capitoline Museums.
The exhibition will kick off at 6.30 pm in the presence of Georgian national authorities, the diplomatic corps, academics and civil society and will remain open until December 10, as part of a season full of Italian cultural events in Tbilisi, through close collaboration between the Italian Embassy and the Georgian government.
In the exhibition, titled "Colors of Ancient Rome: Mosaics of the Capitoline Museums," 21 mosaic exhibits dated back between 2nd century BCE and 4th century CE will be showcased at the Museum of Georgia, one of the venues of the GNM network.
Mosaics were used in ancient Rome to decorate walls and floors of residential spaces for the city's middle class, with designs and techniques used in them tracked to imperial locations thousands of kilometers apart.
The exhibition is curated by Claudio Parisi Presicce and Nadia Agnoli from the Rome museum.
The initiative involves the Embassy of Italy in Georgia in collaboration with the Georgian government, with the GNM exhibition included in Vivere all'Italiana (Italian Lifestyle), a program supported by Italy's Ministry of Foreign Affairs and International Cooperation.
Photo source: Embassy of Italy to Georgia
09 October 2019 10:49