Vienna Concert Pays Tribute to Late Composer Giya Kancheli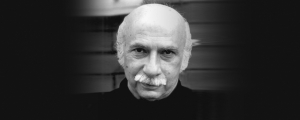 Last week, the Christmas Concert of Classical Music at Vienna's historical Minoritenkirche church paid tribute to the memory of Giya Kancheli, Georgia's most cherished composer and a distinguished figure in the world of contemporary music.
The impressive ambience of Vienna's 14th century Minorite church, adorned with classical frescoes, including Giacomo Raffaelli's replica of da Vinci's sublime Last Supper, merged beautifully with Kancheli's spiritual music, in itself filled with haunting aural images, varied colors and textures.
The event hosted multiple Vienna-based Georgian artists including the renowned pianist Ketevan Sepashvili, composer and pianist George Kachinsky, flutist Temur Kharshiladze and soprano Madina Karbeli. The Ambassador of Georgia to Austria, David Dondua, payed homage to Kancheli by emphasising the priceless legacy of the composer whose life and work has been subject of tributes from Georgia and beyond.
A man of uncompromising artistic integrity, Giya Kancheli, who died aged 84 of complications from a heart condition, became Georgia's leading composer and one of the most distinguished in the Soviet Union in the late 20th century. His fellow Soviet colleague Rodion Shchedrin assessed him as "an ascetic with the temperament of a maximalist – a restrained Vesuvius". His music drew inspiration from Georgian folklore and radiates a heartfelt, non-denominational spirituality; it is conceived dramaturgically to include painful disruptive climaxes and an expansive sense of musical time.
By Elene Dzebisashvili
17 December 2019 13:23