Artist David Kakabadze's Legacy displayed at Tbilisi Exhibition
The Tbilisi exhibition presents the unrivaled legacy of David Kakabadze, a multi-talented Georgian artist, inventor and researcher of the 20th century. An informative talk by art historian Ketevan Kintsurashvili opened the exhibition last week at 18, Shota Rustaveli Avenue.
The exhibit has been largely drawn from the family archive and incorporates Kakabadze's research on the origins of Georgian ornamental art, his pioneering work on a glassless stereo cinematograph and a myriad of sketches for an early design of Soviet heraldry, to name a few.
Kakabadze adhered to the concept of Leonardo da Vinci's- that art is a science and should aspire to universality. He lectured on various aspects of visual arts in Paris and, developing his interest in kinetic form, he constructed a film camera that produced the illusion of relief; he thus became one of the pioneers of three-dimensional cinema.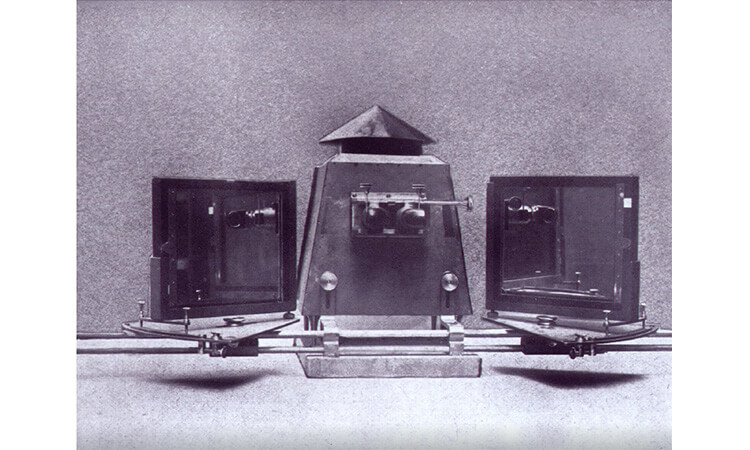 But his role as a painter outweighs his achievements in cinematography. Kakabadze's art varies from 'subjectless' abstract paintings to the Cubo-Futurist experimentation; but closest to his heart are the warm-coloured landscapes of his homeland. Embodying Georgia in its totality, the composition 'Imeretia My Mother' portrays the close-up figure of the mother, spinning under a tree. A chromatic view of the Imeretian landscape opens up behind her, creating a transparent texture that merges beautifully with the figure's grey jacket, embroidered with a sophisticated Georgian ornamental pattern. The artist venerates Georgia, its colours, its textures, its soil and the figurative image of the Mother- which unites all these.
The exhibit is organized by the David Kakabadze Foundation (itself launched earlier this year to promote the artist's legacy) together with BAZA, an interdisciplinary platform launched by TBC Bank to "promote knowledge-sharing in the realms of contemporary art, science and research".
The exhibition will run through January 15.
By Elene Dzebisashvili
20 December 2019 14:23