Gallery 'Window Project' Presents Exhibition 'Fresh New'
The Gallery 'Window Project' is hosting the exhibition 'Fresh New,' which was opened on December 18 and will last until January 25.
Art enthusiasts can visit the gallery every day, from 7 PM to 9 PM, at 9 E.Tatishvili Street, Tbilisi.
The importance of the exhibition lies in the fact that it is aimed at promoting and encouraging young talented artists and presenting their talent before a wider audience.
The list of the young and creative artists participating in the exhibition includes: Sandro Anchabadze, Vato Bakradze, Aleksandre Beglarishvili, Benedict Buckley, Giorgi Vardiashvili, Salome Tinikashvili, Tatuli Tutisani, Ioioao Yu, Marine Kandelaki, Theo Maspi, Mariam Mestvirishvili, Alice Moore, Fafo Pachuashvili, Mari Kalabegashvili, Ioana Tsulaia, Elene Khvedaguridze, Teo Khmaladze, and Anano Janashia.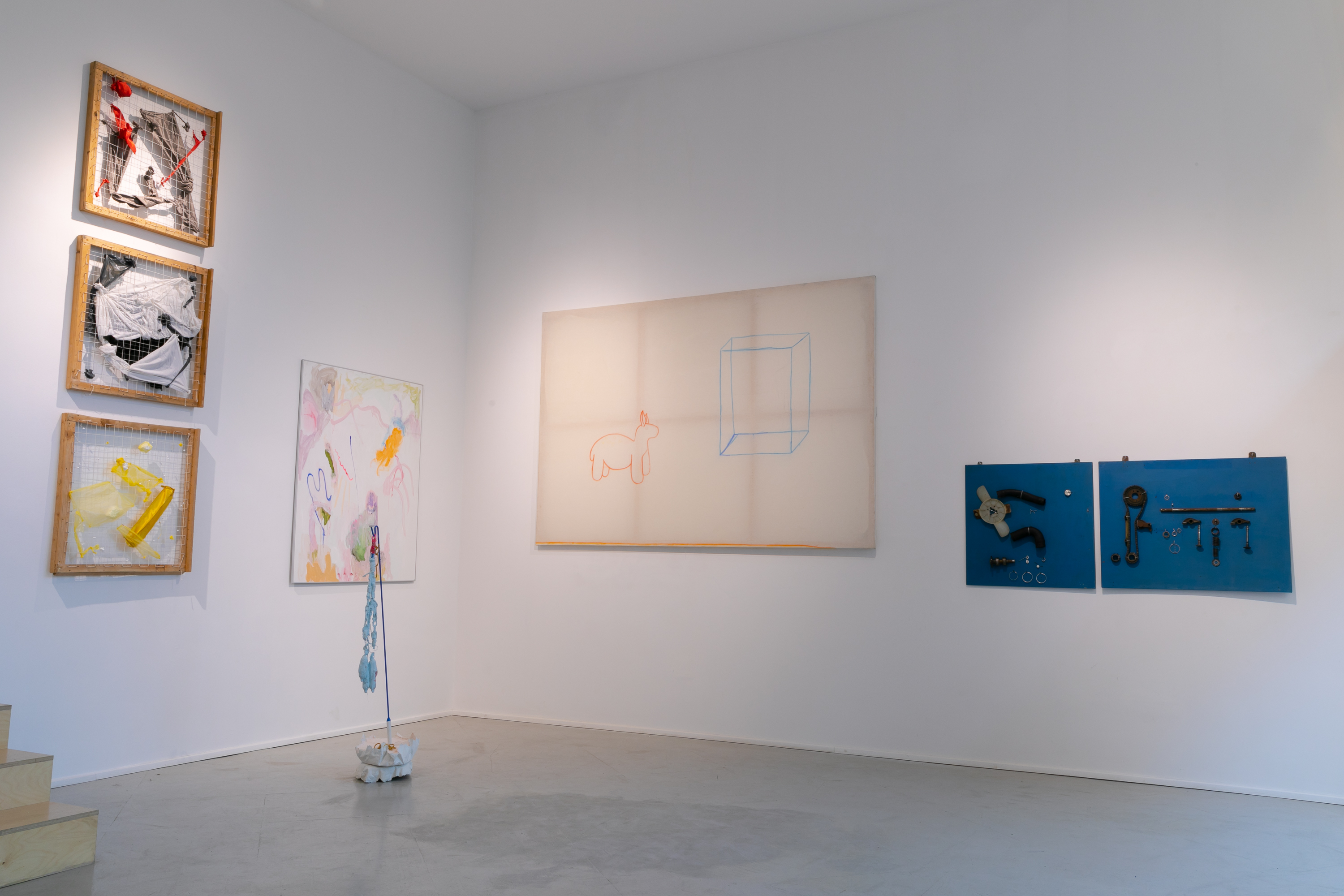 Curators of the exhibition are Givi Saralidze and Mariam Kurdadze.
#FreshNew is the name of a series of exhibitions by young artists which responds to the inscription of VA [A] DS graduate Giorgi Geladze's work. The author believes that the title means constant renewal in time, in life and in creative work.
The exhibition presents the works of students, young artists of VA [A] DS. It brings together and emphasizes the visual styles of individuals working in various workshops.
Each artwork presented at the exhibition is distinguished by its individualism, being of a non-traditional format: the color is minimalistic and plaster and old, unwanted or forgotten items are used.
Along with Georgian students, the exhibition also includes students from Chelsea College London studying in an exchange program at the VA [A] DS: Alice Moore, Benedict Buckley, and Ioioao Yu.
By Ana Dumbadze
Photo courtesy: Sera Dzneladze
27 December 2019 18:06