Tbilisi Open Air 2020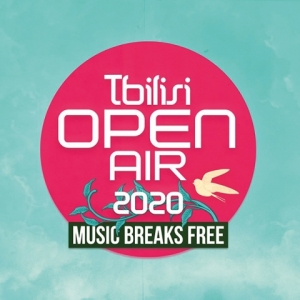 Even when times are tough, Music Breaks Free. Tbilisi Open Air 2020 is set to take place on June 26, 27, and 28 at its usual place of residence: Lisi Wonderland. This year, the festival promises three days, four stages, and more than 70 acts. It has headliners from international music scene: Polo & Pan, LP, Apparat Live, She Wants Revenge, Kite, Molchat Doma, Ace Ventura, Robag Wruhme, Petre Inspirescu, and Bedford Falls, an indie-rock Georgian band making mostly English language music, locally very appreciated for their work.
The organizers are aware of the coronavirus scare and have made and published a special announcement on the subject, expressing hope that the virus will be defeated by June.
"We hope that COVID-19 will be defeated by June and that we will be able to leave these troubled times behind and meet up at Lisi Wonderland. Obviously, if necessary, we are prepared to change the festival dates and to take all required precautions," reads the statement.
For those worried about purchasing tickets when there is a big chance the festival will have to move the dates, the organizers have a soothing message:
"Do not hold off from purchasing tickets now, since any changes to the festival dates will see TKT.GE and Tbilisi Open Air giving customers a choice: either a full refund or keeping the tickets and using them on the new dates," the Tbilisi Open Air organizers promise, while also noting that refunds will not be available if the dates of the festival are not changed.
Limited 3-day passes will be available until April 7 for 125 GEL, and until then only TBC Bank card holders will qualify for a 20% discount.
The organizers have a special offer for those purchasing said 3-day pass no later than April 7: you will automatically be entered into a raffle, the prize of which is a 10-year unlimited pass for Tbilisi Open Air. Overall, the game will reveal 50 winners. The rules of the competition will be announced on April 8.
Passes can be purchased online and in the Tbilisi Concert Hall box office. From April 8, the price for 3-day passes will increase and day passes tickets will be put up for sale. Children aged 10 and under are admitted free to the festival when accompanied by a ticket-holding adult.
Tbilisi Open Air is an international music festival that was first held in 2009, becoming an annual celebration of music in 2011. It is widely considered the biggest music festival in the Caucasus region. For nine years now, a Tbilisian summer cannot be thought of without the Tbilisi Open Air. As we approach the summer season, it's becoming more and more evident that there will be nothing usual to the 2020 summer, but we remain hopeful that music, at least, will still have a chance to break free.
By Nini Dakhundaridze
26 March 2020 17:44