Interview with an Artistic Couple: Beka Sakvarelidze & Mariam Shakarashvili
Interview
Being together is very important for us. We stand by each other and we balance each other. Despite the fact that our characters and art style are strictly differentiated, our viewpoints and ideas coincide. We don't have separate personal or creative lives: we are both entirely engulfed in art. Art was what connected us in the first place. We respect each other's personal space, each other's individualism. This whole process gives us great pleasure and fills our life. –artists Beka Sakvarelidze and Mariam Shakarashvili tell GEORGIA TODAY. In an ongoing series of interviews with artists, for which we were invited by BI Auction, we met the artistic couple to find out where the two young artists meet in their differentiated individuality.
Who first introduced you to art? How and when did you start painting?
Beka: My genes played the biggest role in establishing me as a painter. My father was the pioneer here, and he had me follow him in the pursuit of art.
Mariam: My first encounter with art is also associated with my father, who always paid attention to my longing for painting. Then it was Valer Marghishvili, a dear family friend and a wonderful painter who gave me painting classes and so grew my interest in art.
Who had the biggest impact on your work early on in your career?
Beka: Early in my career, it was Murtaz Japaridze, the head of Zestaponi Painting School. He facilitated the first steps of my artistic career. Then, later, of course, there were several professors at Tbilisi State Academy of Arts who stimulated not only my technical skills as an artist but who also helped me develop freedom to think outside the box, being flexible to the new and depict this in my visual works.
Mariam: My painting teacher at Gori Painting School, Gulnara Chitadze, played a big role in my personal development and the style of my works. Then my professors at Tbilisi State Academy of Arts impacted me greatly and the people I got to meet with during this period: Gia Gugushvili, Aleko Adamia…
Do you have a favorite artist/movement?
Beka: There are many important painters and among them, I would name Piet Mondrian, who is considered one of the founders of Abstract painting.
Mariam: Each movement is important in its own way because art always depicts the contemporary reality. I would name cave painting and of course the 20th century, which has the reflections of cave painting but is totally rethought, reshaped and represented in a different context.
How important do you deem professional education in shaping an artist?
Beka: It's very important. However, it is not the determinant. It's important because the detailed orrectness of the work defines its visual and, cultural-educational value.
Mariam: Professional education is important because during it we get to know the works of interesting painters that leave marks on us. It can help us find ourselves. But then I guess there's a different kind of honesty in the works of self-taught painters.
Did you have to overcome any challenges in your pursuit of art?
Beka: Following art, like any other business or a way of life which grows from your spiritual or mental state and represents your desired future, is, of course, pleasantly hard. No matter how hard something is though, if it brings you the perfect outcome and compliments the needs of your soul and intellect, it all becomes about enjoying what you have created.
Mariam: The process of me forming as an artist has been ongoing since my early childhood. Of course I had to overcome a lot of difficulties. But these are the difficulties that the world sends to us in order to make us stronger. These challenges are the paths that lead us to different shores.
What would you say about the contemporary Georgian art scene? Where do we stand on the world art map?
Beka: Georgia's current place on the world art map was conditioned by the cultural hunger our country had to go through. This cultural hunger necessitated the fast re-shaping of the future and adjustment to the novelty of the world. Today, art is mostly defined by matter and so the fight for self-establishment and realization on the international stage for a developing country like Georgia is still a big challenge.
Mariam: In my opinion, the contemporary Georgian art scene is very worthy. I know a lot of artists who have represented Georgia and themselves pretty well. Naturally, there are some problems but that is normal and I prefer to stay concentrated on the good side.
What is your biggest inspiration today?
Beka: The fast dynamics of the world and the unlimited possibilities of development.
Mariam: My biggest inspiration is the dynamics and path that I and my personal "me" go through together; the problems I and me overcome. I observe how that "me" reflects on everything and it gives me the biggest impulses.
What do you think is art's main mission?
Beka: The spiritual and intellectual awakening of humans.
Mariam: I don't know what art's mission is, but I know what an artist's mission is. Art is a way to express oneself, a portal that connects us to the outer world. We are the transmitters of our deepest desires and impulses.
What do you want to tell people through your art?
Beka: I'm not trying to tell people anything through my art. My works, independently from me, find their own ways.
Mariam: Well, I try to find the perfect moment to depict my inner state. Then my artworks find their own ways to connect to people who can relate to the same impulses. Of course, you cannot reach everyone's heart, and that's not my goal.
Have you experimented with any other art direction?
Beka: I think an artist unites in himself everything and while you're in the middle of finding out about the world or how it works, it's hard to follow one particular path.
Mariam: I'm surrounded by art and I live in art entirely. So, painting, performance, and installation are only ways to express myself. That's how I depict myself today.
The modern art scene is ever-changing. What is the future of painting in this reality?
Beka: If the artwork is highly valuable, it doesn't matter what kind of direction it has taken: it will always be valuable. Painting is just one of many ways to express your inner longing and searching for something and it will always be associated with novelty.
Mariam: The future of painting is connected to the future of the world that is why it's so interesting. We can only make guesses about it.
What are your future plans?
Beka: I want to transform my ideas into reality but a lack of finances are keeping me from doing that at the moment.
Mariam: An artist should always be young, at any age. That is what I wish for them and what I advise them: stay forever young, accept novelties and filter them to your advantage. Never stop moving.
Do you have any advice for artists just starting up?
Beka: Don't follow the trends with your eyes closed, mindlessly.
Mariam: An artist should always be young, at any age. That is what I wish for them and what I advise them: stay forever young, accept novelties and filter them for your advantage. Never stop moving.
By Nini Dakhundaridze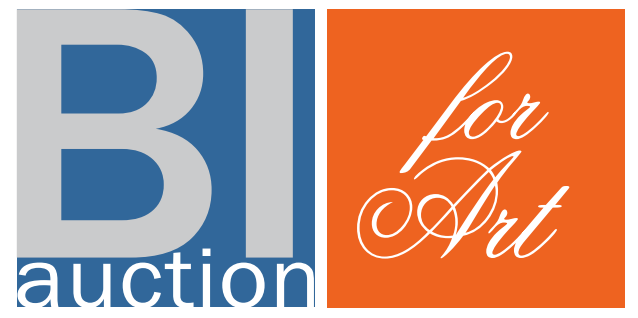 09 April 2020 17:08