Solo Exhibition of Georgian Graphic Artist at Shalva Amiranashvili Museum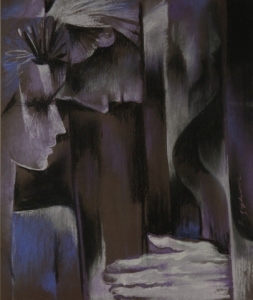 Around 80 paintings by Georgian graphic artist Malkhaz Kukhashvili, created in different periods of the author's life are on display at the Shalva Amiranashvili Museum.
Kukhashvili was born in 1942 and graduated from Tbilisi State Academy of Art.
He worked as a teacher at a film studio, as artistic director at the Georgian national Television, and has been the member of the Georgian Artists and Cinematographer Association at Tbilisi state University since 1975.
The artist has worked on several different films, such as Nodar dzumbadze and Leonardo; and he worked as an illustrator, illustrating books by famous Georgian writers Vazha Pshavela and Giorgi Leonidze, as well as the children's book Deda Ena and Tbilisi.
Currently, Kukhashvili works on advertisement clips and has been participating in group exhibitions. He also has had numerous solo exhibitions abroad: in the USA, Latvia, Germany and Russia.
The exhibition will last until November 30.
Nina Ioseliani
26 November 2015 15:49