New Georgian Map Jewellery by Tsvara
Tsvara, the company of Georgian jewelry is introducing a new collection, inspired by the Georgian patriotic themes.

The idea of creating a Georgian map jewelry line with complex design in silver, crafted with the traditional jewelry techniques of the Tsvara company, was born during the apathetic stillness of COVID-19, when it seemed like the company designers, like the rest of the world, couldn't do anything but wait.

The idea was twofold – firstly, the goal was to stimulate patriotic sentiments in the Georgian community for the national day of independence, and, secondly, it was dedicated to the country's successful fight against the coronavirus.

"Georgia, the region's champion in medical, informational, and other segments on the frontlines in the fight against the pandemic was worth all the hard work that our team put into this production – from coming up with the idea to this very moment," the company tells us.
To bring this idea to life, the technical and organizational team of Tsvara was generous with their time and energy, and today, on May 26, the 102nd anniversary of the Independence of Georgia, the Georgian map collection goes public.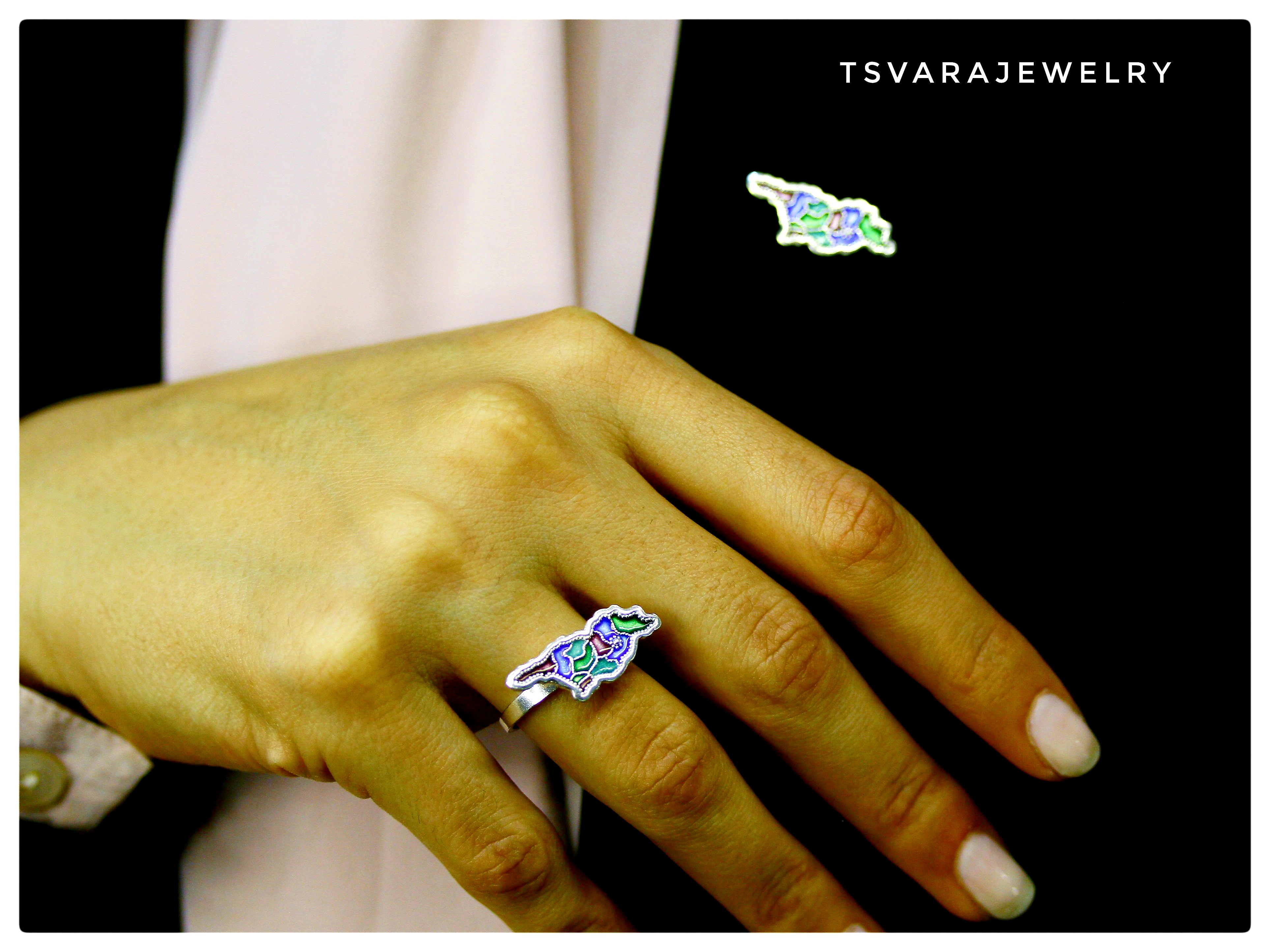 The affordable prices of the jewelry (ranging from GEL 40 to 100) highlight the public character of the project. The company believes that with these prices, any supporter of Georgia's territorial integrity can become an owner of the Georgian map designed by Tvsara. With Tsvara jewelry, one can "wear" their special feelings for Georgia.


Tsvara's traditional signature techniques were used in the making of this line of jewelry:
sterling silver, granulation technology, different tones, and filigrees of enamel.

This design of the Georgian map and its technological composition is as unique as the country of Georgia.
The company of Georgian jewelry Tsvara wishes you a happy Independence Day!
By Nini Dakhundaridze
26 May 2020 11:13