"Corona Days" Artworks of Young Georgian Artists: Sandro Gvinashvili
The year 2020 has not been the best of years so far: the social, political, and economic situation has the world worried, to say the least. On top of that, we're six months into a global pandemic. Standing firm in our belief that art can more often than not be the best therapy, GEORGIA TODAY is continuing its collaboration with BI Auction, presenting artists taking part in the online exhibition 'Artworks @Corona Days.' This week, we give you Sandro Gvinashvili, a young Georgian artist constantly re-defining himself in his art in Tbilisi. A graduate of the Tbilisi State Academy of Arts, Sandro is the art world Socrates: he believes he knows nothing.
Born in Russia and now based in Tbilisi, brought up in the family of a sculptor and an actor, Sandro has been busy growing himself as an artist. The art world was at Sandro's fingertips the minute he was born: he started painting even before he learned how to say his first 'dada.' But that's not all. The artist tells us he paints even when he's not painting. How, he doesn't know. He sees hard work as the only way towards self-development. Sandro believes creative self-expression and knowing one's self is transcendental: "That's why I've not received any professional education. Although I graduated the Tbilisi State Academy of Arts, I think I know nothing of art and history." Believing that he knows nothing of art will be much harder after you catch even a fleeting glimpse of Sandro's paintings.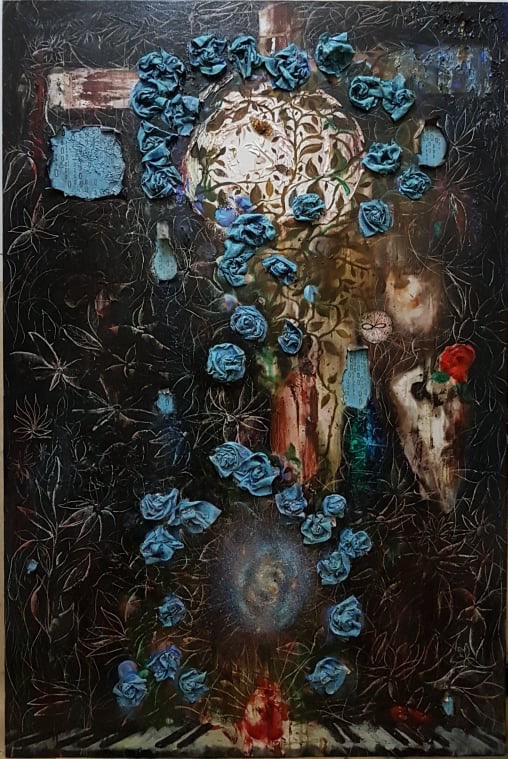 In unexpected honesty, Sandro shared with GEORGIA TODAY that the coronavirus has not, in fact, affected him or his creative process.
"To be honest, the pandemic had no effect on me, nor on my creativity. This is just a natural process, and I believe nature knows better how to take care of itself."
"What of the post-pandemic art world?" we ask him.
"The post-pandemic art world, too, shall pass, much like the pandemic," Sandro answers laconically, this time, in very unSocrates fashion.
Unbothered with the unprecedented times, Sandro entered a number of his works into the BI Auction-organized competition. A man of few words, the artist didn't say much about his works, and not many words were necessary: the lines and contours flirt with incompleteness because the emotions they carry cannot be limited to strict forms…
"These works were done fast, in one sitting. They merely depict the emotions felt at the moment and carry no ideological meanings. Impressions, and feelings, that's all there is to it," Sandro says, shrugging it off.
"These pieces created during the pandemic, like all the other works created at all the other times, express the transformations of the soul that we go through every minute, whether we want to or not, being selfish humanoid creatures that we are. And love, of course. It's love that we cannot live without," Sandro adds.
Although Joy Division would disagree – they sing about love tearing people apart – it's love that the world is in great need of right now. It's love that we cannot live without, and if that fact had been more widely realized, the grim hate that George Floyd fell victim to would not have existed. We need justice, peace, love, and art in today's world.
By Nini Dakhundaridze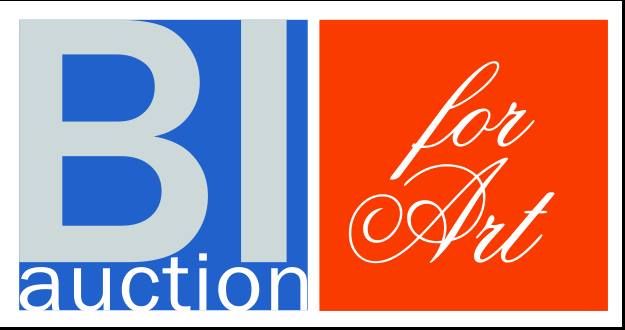 About BI Auction 'for ART': BI Auction is the first Art Auction Company of Georgia, established in 2016. The company's aim is to promote Georgian art and artists and enlarge the market. In four years, BI Auction 'for ART' has organized seven auctions and presented more than 400 paintings from 120 Georgian painters. In every auction, the collection is selected from among a thousand paintings from the well-known legendary artists of Georgia and also from promising young artists. For more information, please contact biauction1@gmail.com
04 June 2020 19:37