Ushguli Artist Fridon Nizharadze Passes Away at 76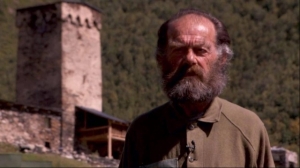 Georgian genius artist Fridon Nizharadze has passed away at the age of 76.
The Ministry of Education, Science, Culture and Sports of Georgia expressed its condolences over the death of Ushguli artist Nizharadze and extended its condolences to his family, relatives and Georgian society as a whole.
"The artist dedicated his whole life to Svaneti, and reflected its uniqueness in his artworks. The artist's talent was also expressed in his poems and in his woodwork.
"Fridon Nizharadze's first personal exhibition was held in 2019 at the Tbilisi History Museum. The amazing works of the artist are still exhibited in the workshop located in his modest house in Svaneti and cause a great admiration among art lovers," the Ministry of Education, Science, Culture and Sports said in a statement.
Upon entering his small and modest house, the visitor finds themself in an incredible gallery or museum hidden in the great Caucasus Mountains.
The artist used to live together with his brother in Ushguli, a community that is considered the highest inhabited point in Europe. It is noteworthy that Fridon studied in the famous Tbilisi Academy of Arts, yet he did not stay to live in the city.
Fridon's artworks are distinguished for their individualism, deep meanings and bright colors.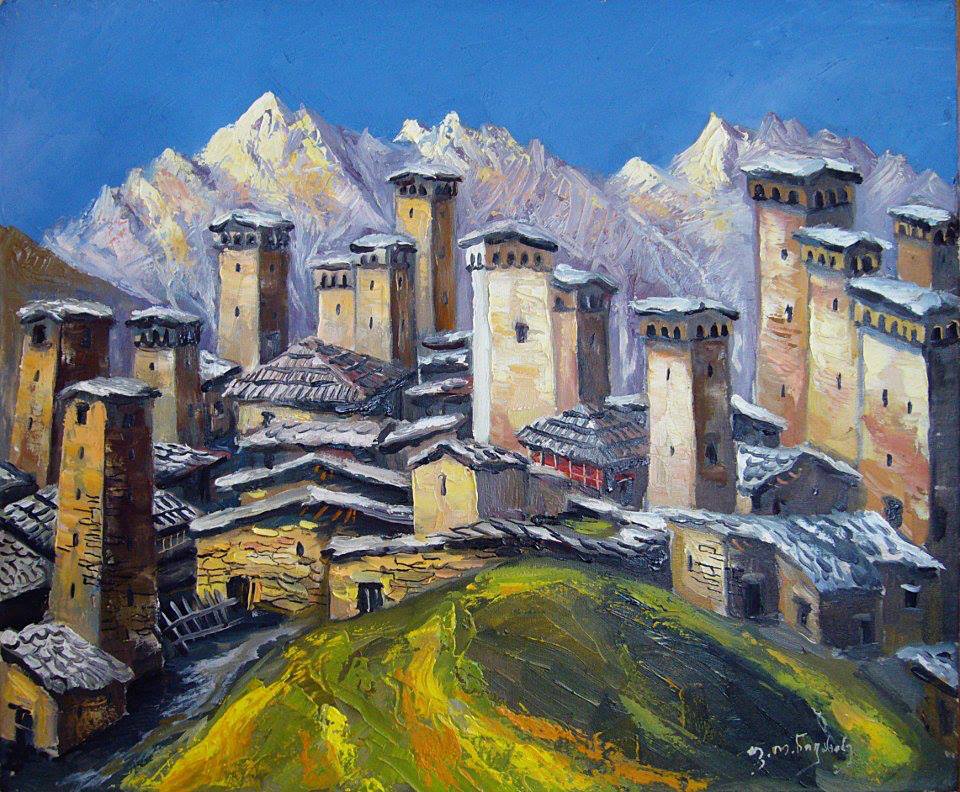 Nizharadze's artwork. Photo courtesy of Giorgi Liparteliani
By Ana Dumbadze
Related Story: Fridon Nizharadze - Painter of the Traumas of Svaneti & the World
15 November 2020 15:55