Tbilisi Art Palace Museum Acquires Georgian Queen's Pendant of Historic Importance
After a year of negotiations, the Tbilisi Art Palace Museum has acquired Georgian Queen Darejan Dadiani's (King Erekle II's wife, 18th century) pendant of historic importance with the financial support of Georgian Doctor Zaza Chanturaia.
"Dear friends, in these difficult times and the pandemic situation, I want to share with you a very precious item that became the property of Georgia. However, it took us a year, we paid the amount in stages, and we could hardly get it during this challenging time when there are no visitors and our own income has been significantly reduced. We could not have acquired the item without famous Georgian Doctor Zaza Chanturaia, whose financial support saved this artwork from being sold abroad! Regarding the valuable item itself, this pendant (earring in one version) belonged to the Queen of Georgia Darejan Dadiani. Before emigrating to Russia, she took off her jewelry and left it in her homeland for her maid of honor. The jewelry is unique, it is decorated with pink diamonds, rubies and large Indian emeralds (about 3 carats each)," the museum's General Director Giorgi Kalandia announced.
"I would also like to thank the Ministry of Education, Science, Culture and Sports of Georgia and the National Procurement Agency for their support! Our national treasures have been further enriched by the joint efforts of all," he added.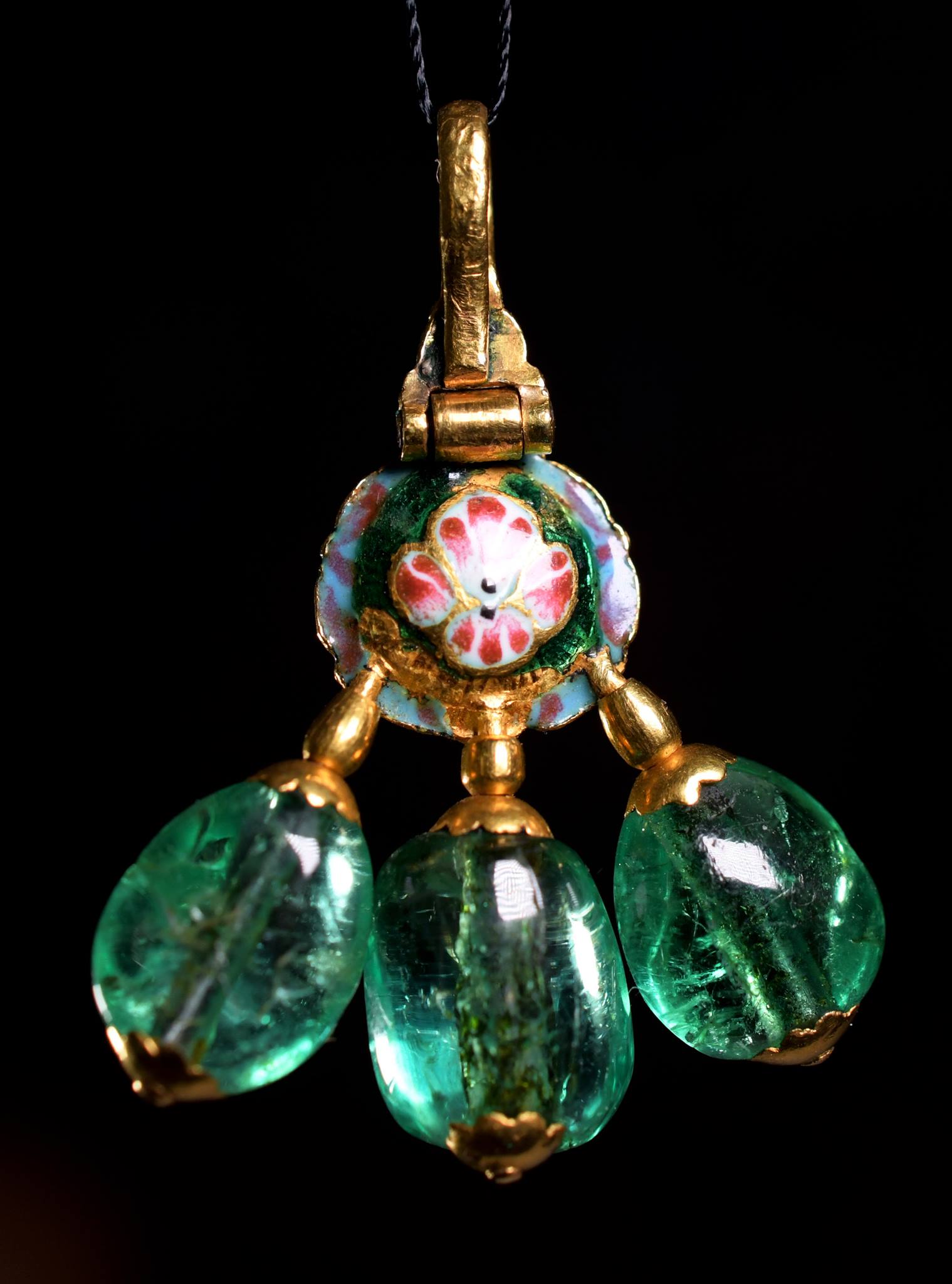 Once the pandemic is over, visitors will be able to enjoy the beauty of the valuable pendant at the Tbilisi Art Palace Museum.
Darejan Dadiani was Queen Consort of Kakheti, and later Kartli-Kakheti in Eastern Georgia, as the third wife of King Erekle II (also known as Heraclius II).
Darejan married Heraclius in 1750 and their marriage lasted 48 years, until his death in 1798. In the final years of her husband's reign, Darejan exerted significant influence on politics and court affairs. She was skeptical of the pro-Russian policies of Heraclius II and his successor, her step-son, George XII, whose progeny she tried to prevent from succeeding to the throne of Georgia. After the Russian annexation of Georgia, Queen Dowager Darejan was deported to Russia proper in 1803. She died in St. Petersburg at the age of 69 and was buried at the Alexander Nevsky Lavra.
By Ana Dumbadze
20 November 2020 10:49