Citizens Party: GD Ready to Compromise on Election Issues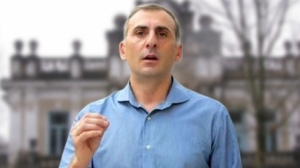 "The Georgian Dream is ready to make serious concessions on the election legislation and election administration reform. However, there is still no progress regarding the release of political prisoners," the Citizens party leader Aleko Elisashvili said after a meeting with the Georgian Dream in parliament.
He noted that while they had addressed the issue of political prisoners, no agreement was reached.
"Levan Ioseliani and I came on behalf of the Citizens' Party to find out whether the Georgian Dream was ready for negotiations and compromise. We discussed all four points. The most serious issue was the issue of political prisoners. We been very principled, but, of course, it is also known that Georgian Dream simply does not recognize the existence of political prisoners. This is a very difficult case. The Georgian Dream is still ready to make serious concessions regarding the election issues. They have confirmed their readiness. There is progress on election issues.
"Regarding early elections, Georgian Dream still has a position that a fact-finding commission should be set up and if it finds at least 1% error, they are ready to appoint snap elections," Elisashvili said.
The date of the next meeting between the opposition Citizens Party and the ruling Georgian Dream is unknown.
Levan Ioseliani and Aleko Elisashvili, leaders of the Citizens Party, went to Parliament today to meet with Speaker Archil Talakvadze and one of the leaders of the majority, Mamuka Mdinaradze.
Elisashvili offered a meeting with Georgian Dream yesterday, saying he said he would make a decision on whether to enter parliament after hearing from the ruling team if they are going to agree to the proposals of the opposition.
By Ana Dumbadze
Related Story: Aleko Elisashvili, Levan Ioseliani Meet with Majority Leaders
22 January 2021 16:15