Ramsey Lewis' 80th Album to Open Jazz Series 2016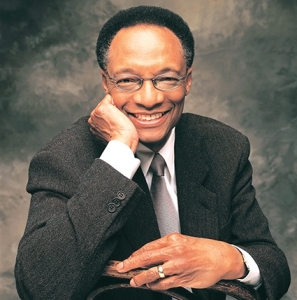 The annual Jazz Series is a musical event that takes place once a month from February to May. This time, the Series will be opened by the legendary Ramsey Lewis on February 8th.
The three time Grammy® award winner's 80th album, entitled 'Ramsey Lewis, Taking Another Look – Deluxe Edition' features a new electric quintet with Henry Johnson on guitar, Michael Logan on keys, Joshua Ramos on bass and Charles Heath on drums. However, as Giorgi Kereselidze, Director of Eastern Promotions says, Lewis will play to Tbilisi in a trio with Joshua Ramos, bass, and Charles Heath, drums. "Ramsey is already 80 but feels perfectly fit. The jazz standards are tailored to the trio format that is popular and travels around the world. He will offer the Tbilisi audience new versions of his own compositions, too," Kereselidze said.
As always, the concrete program, as usual is being kept vague, inciting intrigue. Hopefully, Ramsey will play the much-loved Beatles repertoire.
For the time being, speculation about the up-coming performance aside, we can look to the album. Rather than re-recording the title track Sun Goddess, Lewis has beautifully re-edited the original studio recording featuring Earth, Wind and Fire. Lewis and his Electric Band breathe new life into classic covers, such as the new high octane rendition of Stevie Wonder's "Living For The City" and a tender interpretation of the timeless Betcha By Golly Wow. "I've recorded maybe 70-80 albums, and this album is definitely among the top five," said Lewis. Thus, a really unforgettable soiree awaits us.
The new album is released at Ramsey's House - the innovative new label conceptualized by Lewis to help up and coming jazz influenced acts and to introduce fresh faces to the jazz world. The label is planning multiple releases each year and all A&R decisions and label signings are personally overseen by Lewis. The National Endowment for the Arts Jazz Master Award winner believes that there is a lot of great new talent out there, traditional and non-traditional, that will revitalize the jazz world he so dearly loves. Ramsey Lewis is even more important a musical persona for Georgians to encounter because of the fact that Maurice White, founder of Earth, Wind and Fire, was raised in his trio. Many of the world-famous group's hits have been based on Lewis' music. Who knows, maybe we will be given a wonderful chance to listen to some pieces from the Earth, Wind and Fire repertoire..?
"Several years ago, with the support of the United States Embassy, we screened a jazz film divided into 20 parts. Ramsey Lewis was the presenter of the show and all the divisions gave a performance on different instruments," Giorgi Kereselidze remembers. The initial gig is the most awaited and attractive and cannot be missed – what's more, due to his age, this will most likely be Ramsey Lewis' last long tour.
As always, Eastern Promotions tries to maintain diversity in genres. Where the first gig is for classic jazz lovers, on March 9, Bugge Wesseltoft and Christian Prommer will arrive and offer us electronic madness. The two masters on piano, drums and electronics have come up with a unique improvisational project- where on one side of the stage you find Wesseltoft laden with the melodies and melancholy of Scandinavia and inspired by greats like Bill Evans, Herbie Hancock. On the other will be the energy and grooves of one of Europe's best producers of electronic music and drumming, Prommers, last seen here at the Batumi Black Sea Festival. This performance is expected to open your ears, warm your hearts and make you dance. Two DJs is already a novelty for the Jazz Series.
Having performed at the Black Sea Jazz Festival in Batumi in 2010, Mr Hargrove will bring his acclaimed hard-swinging Roy Hargrove Quintet back to Georgia on April 2, 2016. Trumpeter Roy Hargrove is one of a handful of jazz artists of his generation who have deservedly attained critical and commercial star status.
April 30 is International Jazz Day. Therefore, Eastern Promotions decided to hold the fourth gig of the Series on this day instead of in May. Volcán, an all-star group featuring the prodigious talents of Jose Armando Gola, Horacio "El Negro" Hernandez, Giovanni Hidalgo and Gonzalo Rubalcaba, is the product of years of friendship, respect and a diverse and rich musical heritage... Latino-jazz lovers, that is for you!
And before you go, know this: Georgia has applied to become the city for the International Jazz Day gala concert. Let's hope that this day will come soon!
For more info visit www.tbilisijazz.com Tickets are available at tkt.ge or at box offices of the Tbilisi Concert Hall.
Maka Lomadze
30 January 2016 19:49