Contemporary Exhibition 'Across the Caucasus' to be Opened in Tbilisi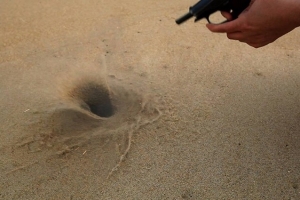 TBILISI- Tbilisi is to host a contemporary exhibition which will bring together five artists from the region's countries to present their works at the Ioseb Grishashvili Tbilisi History Museum.
The exhibition will open on November 25.
Artists will display their experiences and impressions in the context of post-Soviet reality.
Taus Makhacheva from Dagestan, Aslan Gaisumov from Chechnya, Azerbaijan's Ali Hasanov Armenia's Vahram Aghasyan and Georgia's Vajiko Chachkiani will all be showcased at the event.
The works of the artists aim to tell the story of the effects of political and social transformation in the region since the collapse of the Soviet Union in 1991, highlighting the differences in the artists' cultural backgrounds and current socio-cultural conditions.
The featured artists have displayed their works at major international exhibitions and are internationally acclaimed for their creative works.
Born in Moscow, Russia, Taus Makhacheva graduated from the Goldsmiths College in London, the United Kingdom, with a degree in Fine Art and a master's degree from the Royal College of Art. She was awarded the 2014 Future of Europe prize at the Museum of Contemporary Art in Leipzig, Germany.
The exhibition Across the Caucasus is organized by the Georgian National Museum (GNM) within the project Contemporary Art Gallery. The project "aims to support and promote contemporary art in Georgia and fosters opportunities for Georgian contemporary art to be shown locally, regionally and internationally," say its founders.
By Natia Liparteliani
23 November 2016 19:09