Georgian Student Receives $160.000 Grant from USA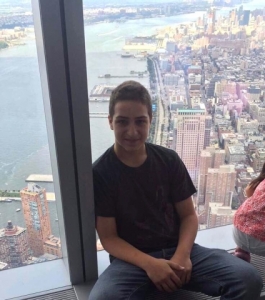 A talented and successful student of Georgia's Private Demirel College, Luka Demetrashvili, is to continue his studies in the United States.
Luka will study at the Manhattan College, where he will continue his education in the field of medicine.
Luka was awarded the Presidential Scholarship, which amounts to $160,000 over four years.
His goal as a student in the United States is to demonstrate his abilities and become a neurosurgeon.
Regarding his choice, Luka says, "Manhattan College is a Liberal Arts College, a private university of free science. While choosing the university, I paid attention to the qualification of its teachers and the infrastructure. I also got interested in the sports activities there. I think from the proposed colleges, I chose the best!"
Luka is currently in his final year of school. He received primary education in Skhivi Lyceum and has been studying at Private Demirel College since Grade 7. Luka is actively involved in various school activities, and he believes that his success is directly linked with the education he received in Georgia.
By Thea Morrison
17 February 2017 14:11