European Council Adopts Regulation on Visa Liberalization for Georgia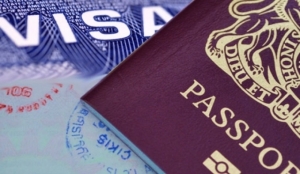 BRUSSELS – Today the European Union (EU) Transport, Telecommunications and Energy Council adopted a regulation on visa liberalization for Georgians travelling to the EU for a period of stay of 90 days in any 180-day period.
The information was released by the official site of the Council.
After this, the adopted regulation will be signed by the Council and the European Parliament. Then, the text will be published in the EU Official Journal and will enter into force 20 days later, once the suspension mechanism is goes into force.
"This agreement will bring the people of Georgia and the EU closer together and will strengthen tourism and business ties. It follows the completion of the necessary reforms by Georgia, addressing document security, border management, migration and asylum. In addition, the recent adaptation of the suspension mechanism has made this agreement possible." Carmelo Abela, Maltese Minister for Home Affairs and National Securitystated.
The regulation formally amends regulation 539/2001, moving Georgia from Annex I, countries whose nationals need a visa to enter the Schengen area, to Annex II -visa free countries.
When the process is completed, Georgian citizens with biometric passports will be able to travel to the EU for up to 90 days for business, tourist or family purposes.
These measures will not apply to Ireland and the United Kingdom, in accordance with the protocols annexed to the EU treaties. The visa regime of these member states remains subject to their national legislation.
By Thea Morrison
27 February 2017 14:14