Verdi's Immortal Aida by Genius Zeffirelli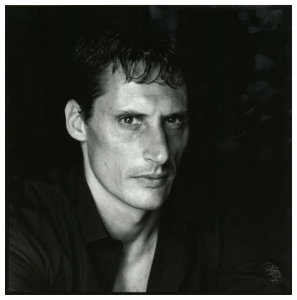 INTERVIEW
At the beginning of March, the opera lovers of Tbilisi city will witness a splendid performance – an unprecedented show of Verdi's indelible Aida, staged by the legend Mr. Franco Zeffirelli. Due to Zeffirelli's age, his trustee and assistant director Stefano Trespidi is leading all the shows. Aida has been performed on stages around the world, and will now have its time on the Tbilisi Opera and Ballet Theater stage.
Stefano Trespidi began his career very young, working for one of the biggest opera houses in the world: Arena di Verona. In the late '90s he studied directing at the school of arts Teatro la Scala in Milan. Throughout the years he collaborated with the most important stage directors of the world, such as Franco Zeffirelli, Giancarlo Del Monaco, Hugo de Ana, Pierluigi Pizzi, Gilbert Deflo, Graham Vick, and Denis Krief. Trespidi has worked in some of the most important theaters in the world, from Tokyo to St. Petersburg.
GEORGIA TODAY had a chance to record an interview with Stefano Trespidi, assistant director of performances by the immortal Zeffirelli.
You arrived several days ago. What are your first impressions?
I know this hotel I am staying in, the opera house and Rustaveli Avenue. I did not discover a lot of things in Georgia, but I know a lot of people, so we can say that I know more Georgians than Georgia. I have been living in Croatia and Rumania. I think that Georgia looks like them, i.e. the Eastern part of Europe. The latter is quite different from the Western part.
As for people, they made me feel at home. The relationship in the theater is very nice. I really appreciate them. The people there are very warm, positively disposed, and keen on work. People in theater work with passion and great respect, which is very important. The Georgian generosity and warmth reminds me of southern Italy. In the north, people are much more formal. Although I am from the North, Verona, my spirit is from the south. This is where I feel very comfortable.
You have a very honorable mission. Having worked with a great maestro must have been a great joy. How did you meet him?
Definitely! I've been chasing him, the most famous Italian living artist. The first time I met with him, he was working on "Carmen" in 1995. Then I asked Zeffirelli to work with him and later on, we worked together (Note: they have worked together with Trovatore, Aida, Butterfly and Turandot).
What kind of relationship do you have – more academic or more friendly?
There is nothing academic about the maestro. He is very open with a pure heart. We are very familiar with each other. Our working relationship developed in a very normal way, of course, with the help of assistants. I do not know how exactly it happened that it just came up like this - in the end, I found myself to be there – as an assistant, reviving his shows for the world.
What can you tell potential audiences about the show?
We can say to them to come and see this masterpiece, because we are staging Aida, Verdi's fantastic music. The show itself is very particular, because Aida develops in seven pictures in the story. Normally, there is not a chance to see all the seven pictures. The directors make a compromise and sometimes do not change a set. Here, Franco Zeffirelli, who is an absolute genius, completely changes the set in one minute. So, the audience will see seven totally different pictures along with beautiful costumes and movement.
How would you describe Franco Zeffirelli in ten words?
Genius, demanding, generous, artistic, intelligent, unlimited, nice, cool, that's it!
What have you learnt from him as an artist and as a person?
Everything. What I know, I know from him.
WHERE: Tbilisi Opera House
WHEN: March 4, 5 and 7, 12,15, and 18. Tickets are available on tkt.ge
By Maka Lomadze
27 February 2017 21:03