Bel Canto in the Spotlight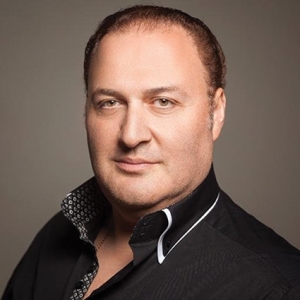 Shortly after the unforgettably sparkling Aida performance, staged by the indelible Zeffirelli under the guidance of Stefano Trespidi on the Tbilisi Opera and Ballet Theater stage, GEORGIA TODAY spoke to the renowned baritone George Gagnidze, who sang the part of Amonasro, King of Ethiopia, Aida's father, and who was once acknowledged as the best interpreter of Verdi.
He is regularly invited by the most prestigious international opera companies, and performances of the 2017/18 season include Tonio in Pagliacci and Scarpia in a new production of Tosca at the Metropolitan Opera, Alfio in Cavalleria Rusticana and Tonio in Pagliacci at the Hamburg State Opera.
In the 2015/16 season, Gagnidze appeared as Rigoletto and in Pagliacci at the Metropolitan Opera, as Rigoletto at Deutsche Oper Berlin, in Aida at the Opéra National of Paris, Falstaff (title role) at the New National Theater, Tokyo, and as Pagliacci at the Los Angeles Opera.
Other past highlights include the title roles in Rigoletto and Macbeth; Cavalleria Rusticana (Alfio) and Hovanšcina at the Metropolitan Opera, Nabucco (title role) and Tosca at the Vienna State Opera, Rigoletto, La traviata (Germont) and Aida at the Teatro alla Scala in Milan, Tosca at Opéra National of Paris, Simon Boccanegra (title role) at the Teatro Real Madrid, Rigoletto at the Festival of Aix-en-Provence, Cavalleria Rusticana and Pagliacci at Gran Teatro del Liceu of Barcelona, La Traviata at the Arena di Verona, and Otello (Iago) at The Greek National Opera of Athens.
Born in Tbilisi and trained at the State Conservatory of his home town, Gagnidze debuted as Renato in Un ballo in Maschera in 1996 at the Z.Paliashvili Tbilisi State Opera. He entered the "Concorso Voci Verdiane" in 2005 as an award-winner of the "Leyla Gencer Voice Competition" and the "Elena Obraztsova Competition". The jury, chaired by José Carreras and Katia Ricciarelli, awarded him first prize for his outstanding vocal interpretation. After launching his international career from Germany, he was soon engaged by many of the world's important opera houses.
In the course of his career, George Gagnidze, who now masters the genre of dramatic heroic baritone, has worked with many renowned conductors and directors, including James Levine, Lorin Maazel, Zubin Mehta, Fabio Luisi, James Conlon, Plácido Domingo, Mikko Franck, Jesús López-Cobos, Nicola Luisotti, Daniel Oren, Gianandrea Noseda, Kirill Petrenko, Yuri Temirkanov; Luc Bondy, Liliana Cavani, Robert Carsen, Peter Stein, Giancarlo Del Monaco, Henning Brockhaus, and Robert Sturua.
His DVD/Blu-Ray recordings include Tosca from the Metropolitan Opera and Aida from La Scala.
"Franco Zeffirelli is famous for his beauty. That is why the shows were so successful in Tbilisi," Gagnidze tells GEORGIA TODAY. "We were dressed in accordance with the old Egyptian and Ethiopian traditions and took spectators out of reality, as is the function of art, and together with them travelled through the old epoch, making them part of the story."
The talented baritone also mentioned that his favorite part is Rigoletto. To our pride, great Jose Carreras assessed his role in following words: "He is not just born for Rigoletto, he is Rigoletto".
Gagnidze shares the opinion that high art is rarely cared for. "Once, Placido Domingo said that we, singers, should get together and save our culture, which is often underappreciated," he notes, though he is still optimistic. "I believe that this is a temporary process related to the modern high tempo. In many theaters, singers dress like ordinary citizens. I detest it. Opera is the genre of art that requires pomposity and richness. We should take care of it just like the exhibits of a museum. Could you imagine someone being allowed to paint something on a priceless canvas of Van Gogh? This is the same. We should not cross the lines. Such attitude has nothing to do with freedom. Opera is untouchable."
It is difficult to grasp how this portly man manages to be so convincing in all aspects that an artist should and at the same time so lyrical creating a colorful palette of musical notes and heroes.
Among George's engagements of the 2016/17 season are his role debut as Carlo Gérard in Andrea Chénier and Amonasro in Aida at the San Francisco Opera, Aida at the Metropolitan Opera, Andrea Chénier and Tosca at the Deutsche Opera Berlin as well as Šakovlity in Hovanšcina at the BBC Proms. He will also perform at Aida at Metropolitan, Tosca at Deutsche Oper Berlin, Aida Frankfurt, Pagliacci and Tosca at Metropolitan Opera and Gioconda at Deutsche Oper Berlin.
You can listen to George Gagnidze at Gagnidze.com
https://georgegagnidze.com/en/page/Video.html
Maka Lomadze
23 March 2017 20:57