British Artist at Kolga Tbilisi Photo 2017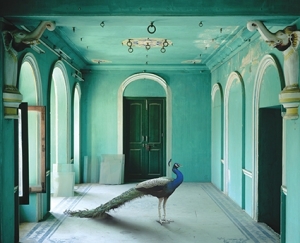 A photo exhibition of renowned British artist Karen Knorr opened at MOMA Tbilisi on May 10. The exhibition is organized with the support of British Council Georgia, collaborating with Kolga Tbilisi photo festival for six years already, which gives Georgian and foreign photographers and curators a possibility to participate in exhibitions, workshops and meetings during the photo festival.
This year, British Council Georgia invited Karen Knorr to attend the Kolga Tbilisi 2017 with an exhibition of her works entitled 'India Song' and a lecture seminar on narrative strategy in contemporary photography also a part of her program while in Tbilisi.
Knorr was born in Frankfurt, Germany, and spent her childhood in San Juan, Puerto Rico in the 1960s. Since finishing her studies in Paris and London, she has taught around the world in Tate Britain, Tate Modern, Harvard, Goldsmiths, Westminster University and the Art Institute of Chicago.
While studying at the University of Westminster she organized exhibitions and introduced works which dealt with the "politics of the representation" a debate that started in film theory and cultural studies in late 70s and 80s
Today, Knorr is a professor of photography at the University for the Creative Arts, in Farnham, Surrey.
Nino Gugunishvili
11 May 2017 18:29