Iconic Georgian Actress Leila Abashidze Dies at 88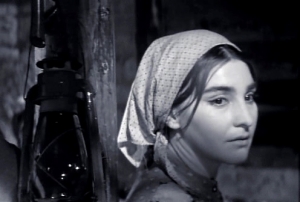 Famous Georgian actress, director and writer Leila Abashidze died on April 8 at the age of 88.
As reported, the actress suffered from an Ischemic stroke of the brain a few months ago and died on Sunday.
The actress was born in August, 1929. She received higher education at the Rustaveli Theatrical Institute in Tbilisi and worked in the film studio Georgian Film from 1940. She was also member of the Cinematographer's Union from 1958.
Abashidze made her screen debut as a child in the well-loved film Kajana (1941), but it was the hit romantic comedy The Dragonfly (1954) which made her popular throughout the Soviet Union and Europe.
She was associated mainly with comedies, but in 1959 she starred in the critically acclaimed historical drama Maia Tskneteli. She had one of her biggest commercial successes with the drama Meeting Past (1966), for which, in 1968, she was awarded at the Leningrad Film Festival as Best Actress.
In total, she played around 30 important roles in Georgian films which made her the "people's actress."
Abashidze also has her own honorary star in front of Rustaveli cinema on Rustaveli Avenue in Tbilisi.
Georgian President Giorgi Margvelashvili expressed his sorrow over the death of Abashidze, saying she was an iconic person for the Georgians.
"I would like to offer my condolences to the family of Leila Abashidze, her friends and to all Georgia," the President's Facebook post reads.
The Prime Minister of Georgia, Giorgi Kvirikashvili, also offered his sympathy to the family of the actress.
"I am saddened by the death of Leila Abashidze. With her creativity she played an important role in the history of Georgian cinema," the PM stated.
By The Mariamidze
09 April 2018 11:15