New Smoking Regulations Take Effect Today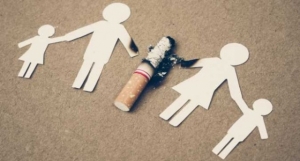 New regulations regarding smoking, adopted in 2017 by Parliament, have come into effect today, May 1.
Smoking of tobacco, including electronic cigarettes and Hookah, will be prohibited in all enclosed areas, with the exception of houses, psychiatric clinics, penitentiary facilities and casinos. Smoking will only be permitted in designated areas in the airports.
Smoking of cigars will only be allowed in cigar-bars where food products are not sold. In addition, a special license will be necessary to open such a bar.
Smoking will not be allowed in any kind of public transport, with the exception of taxis and motor boats.
Smoking will also be prohibited in gas stations and gas distribution stations, as well as in buildings and facilities located in their respective territories where flammable substances are kept.
For the first time, institutions will be fined GEL 500 for violation of the rules, in case of repeated violation, by GEL 1000, while offenders will be charged GEL 50 and in case of repetitive violation the fine will be doubled.
Smoking in air, sea or land public transport also carries a penalty. The driver of the transport will be fined 500 GEL, and if repeated, this will be doubled.
However, if an individual person smokes on land public transport, the violator will be fined 100 GEL.
As for the violation of rules in air or rail transport, the violator will be fined 50 GEL, which will be doubled in case of a repeat violation.
In Georgia, 11,400 people die every year due to non-infectious diseases caused by tobacco consumption. Of them, 2,000 are non-smokers.
As Director of the Disease Control Center, Amiran Gamkrelidze, stated, Georgia is in alarming position with mortality rates from tobacco.
The statistics say that 57% of men in Georgia are active smokers, while every year the number of women smokers doubles. Every fourth underage in Georgia is said to be a tobacco consumer.
By Thea Morrison
01 May 2018 10:51