Georgian Students Refused Visa to Study in France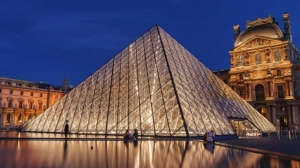 The French embassy in Tbilisi has refused to issue visas to Georgian students wanting to study in France.
The students have since made a request to the Ministry of foreign affairs of Georgia to discuss the question.
"I got into the Reims University in France in the faculty of political science. I have all the documents but the embassy wouldn't give me a visa." – said a student Mari Golubiani
Students said that they had been waiting for a month to get to the embassy, but then were asked to go thereon the 24th August.
"We were taken to a room, where they gave us our passports and then refused to give us a visa. They also gave us papers detailing the address of where to get in touch if we had any questions or claims. When we insisted on an explanation as to why we were refused they told us to leave, otherwise we would be removedby force. It was so insulting what happened there." – add Mari Golubiani.
Nikoloz Lejava had the same problem. He has been accepted into the Music Academy international in Francebut again he was not given a student visa..
"In 2013-2014 I was presented as the best student in the Jazz faculty in the Music Academy international. I got an official contract to record an album. But now we've been given no reason why we've been refused a visa. I think this is discrimination." – said Nikoloz Lejava.
Earlier yesterday the students applied to the Ministry of foreign affairs of Georgia to help them solve the problem.
The deputy minister of foreign affairs of Georgia Giga Gigiadze met the students and promised to help them. According to the French Embassy in Georgia they had explained the reason's to the students. Some of the students had problems with their documents and that's why they were refused visas.
Nina Ioseliani
26 August 2015 16:18