World Bank & the Trans Anatolian Natural Gas Pipeline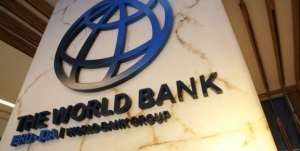 The World Bank (WB) has stated that the Trans Anatolian Natural Gas Pipeline (TANAP) will support regional trade and improve connectivity.
"It is one of the highest infrastructure priorities for Azerbaijan, Georgia, Turkey and the countries in south-eastern Europe. Helping countries deliver on bold, ambitious investments like TANAP represents the World Bank Group's commitment to supporting country development priorities," the organization said.
"TANAP is a transformational project which will transport natural gas from a gas field in Azerbaijan to and across Turkey, and further to Europe. Specifically, the project aims to help Turkey to secure its energy supply and Azerbaijan to diversify its gas export markets," they added.
Not only will this boost competitiveness and create economic opportunities for people in Azerbaijan and Turkey, but TANAP will also support regional trade, improve connectivity, and support energy security in Turkey and Europe in general, stated the World Bank.
"Reflecting the importance of the Southern Gas Corridor for all countries involved in the program, a number of international financial institutions have decided to support this program in addition to the World Bank Group, including the European Investment Bank (EIB), the European Bank for Reconstruction and Development (EBRD), the Asian Infrastructure Investment Bank (AIIB) and the Asian Development Bank (ADB)."
The First commercial gas deliveries to Turkey commenced within the Southern Gas Corridor on June 30. The initial capacity of TANAP is expected to be 16 billion cubic meters of gas per year. After completion of the TAP, the gas will reach Europe in 2020.
The share distribution in TANAP is as follows: Southern Gas Corridor CJSC - 51 %, SOCAR Turkey Enerji - 7 %, Botas - 30 %, and BP - 12 %.
By Shawn Wayne
05 July 2018 15:22