JSC Nenskra Hydro Statement on Natural Disaster in Chuberi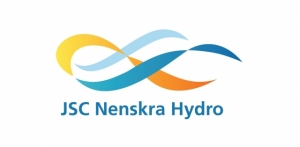 JSC 'Nenskra Hydro', a hydroelectric project implemented in Nenskra, has released a statement regarding the situation in the village of Chuberi in Mestia Municipality.
On 5 July, the Nenskra River flooded the central part of Chuberi village and due to the natural disaster, roads and rivers were flooded.
According to some media news reports, the situation is directly related to the construction of the Nenskra hydroelectric station.
JSC Nenskra Hydro clarifies that it has ceased operations since the beginning of 2018. Moreover, the associated project was to rehabilitate existing roads and bridges. The natural disaster, in fact, occurred 5 km away from the construction site, in the direction of the river. Hence, the situation is not, in any way, related to the hydroelectric station construction.
At this time, employees of JSC "Nenskra Hydro" are in continuous communication with the locals. Within the capabilities of the company, the company will be equipped with urgent procedures to provide appropriate assistance to the local population.
JSC "Nenskra Hydro" was founded as a result of the cooperation between Korea Water Resources Corporation K-Water and JSC Partnership Fund in 2015. Its aim is to construct a high-tech hydro power plant in Mestia Municipality, in rivers Nenskra and Nakra Gorge. The plant, with installed capacity of 280 MW, will be able to supply 1'200.00 GWh of electricity every year. Electricity generated will be used for the entire local market. www.nenskrahydro.ge
By Anna Zhvania
05 July 2018 17:37