More Cryptocurrency ATMs Coming to Georgia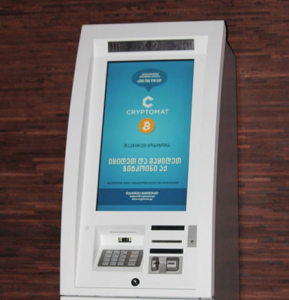 Georgia is due to get more cryptocurrency ATMs and the start-up behind the initiative, Cryptomat, hopes to expose more people and raise awareness about the digital currencies and give them an opportunity to buy and sell Bitcoin and Litecoin. Currently, Cryptomat ATMs are available in three spots in Tbilisi: Galleria Tbilisi, Tbilisi Mall and Casino Adjara. The company plans to expand its operations in other major cities of Georgia in the future.
To buy Bitcoin or Litecoin, you only need to scan the QR code of your digital wallet. You can then deposit money and the ATM machine automatically calculates how much Bitcoin or Litecoin you can buy with that amount of money. If you don't have a digital wallet, you can register using the machine and start buying or selling the chosen currencies. In addition, you can also exchange your cryptocurrency into GEL.
By Anna Zhvania
09 July 2018 12:08