NGO: Gov't Spent 160m on PR Activities in 2013-2017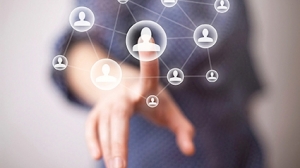 Non-Governmental Organization (NGO) Transparency International Georgia has released the results of its survey, which reads that from 2013 to October 2017, Georgian state agencies spent more than GEL 98,480.000 on PR activities and advertisements, while up to GEL 160 million was spent in the same period on PR employee salaries, advertising and PR activities altogether.
According to the organization's research, most funds were spent on PR and advertising of the National Administration of Tourism, National Wine Agency and Produce in Georgia program.
The highest expenditure, GEL 28 million in this field, was observed in 2016, when the parliamentary elections were held in Georgia.
"In 2013-2017, the amount of salaries of the Public Administration / Public Relations Department of Government Administration employees exceeded GEL 12 million, which is about a fifth of the total amount of money spent on PR salaries in 122 public agencies throughout Georgia," the survey reads.
The NGO noted that from 2012 to October 2017 the amount paid to PR agencies for advertisements amounted to more than GEL 110,650.000, from which more than GEL 98 million was spent after the Georgian Dream party came to power.
"The data we studied indicate that the PR and advertising spending of public agencies across the country is rising sharply," says the organization's survey, based on the information requested from public agencies.
Opposition party European Georgia has criticized the government for the expenses, claiming GEL 160 million is a lot of money.
Irakli Abesadze, one of the leaders of the party, says that against the background of the existing economic situation in the country, spending such money is "inadmissible."
"Over the last five years, the GD government has failed to solve such fundamental economic problems as poverty and unemployment…But they spend GEL 160 million informing society about their activities. It is cynicism," he said.
The ruling party says it is difficult for them to assess the objectivity of the survey, adding it is natural that money is spent in order to keep society informed about the carried out or underway activities of the government.
Parliament Vice-Speaker Tamar Chugoshvili says the expenses on PR and advertisement is legitimate.
"I cannot assess this survey because I do not have such a competence. There is the Audit Office and other agencies which can better evaluate such reports," she added.
GD MP Zaza Khutsishvili claims that more money was spent on PR during the previous government than by Georgian Dream.
"I think the majority of that sum was spent in order to make our country look better," he added.
Transparency International Georgia stated they requested information from 34 state agencies but nine of them did not provide the requested data, including the governmental administration, Ministry of Defense, Energy ministry, Economy and Sustainable Development ministry or Justice Ministry.
By Thea Morrison
09 July 2018 18:05