Electricity up More than 10% in Baltic States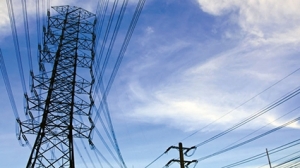 The cost of electricity in the Baltic States increased by more than 10% this month, reports independent supplier Elektrum Lietuva.
According to experts, the rise in prices occurred due to the fact that production volumes at wind power stations have decreased by almost half.
In Latvia and Lithuania, electricity became more expensive by 13% - the price rising to 51.78 Euros per megawatt-hour. In Estonia, the growth was 11% - up to 47.08 Euros per megawatt-hour.
Parallel to the average for the Baltic region from June 25 to July 1, the demand for electricity decreased by 1%. Its production in the region fell by 0.7% to 280 megawatt hours. In Latvia and Estonia, this indicator grew by 3.4% and 2.1% respectively, while in Lithuania it decreased by 12.8% - to 50.1 megawatt hours.
In mid-June, Elektrum Lietuva recorded a fall in prices in the region.
By Dimitri Dolaberidze
09 July 2018 18:06