ARAY Tomorrow and Smiley to Merge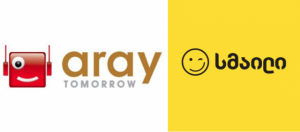 'Ameritech' ('ARAY Tomorrow'), and 'Smiley' are exploring a merger to consolidate, announced Georgian Competition Agency on 11 July 2018.
The Agency, together with the National Statistics Office of Georgia, Revenue Service and relevant agents, assessed the relevant market situation and compatibility of the competition in the expected environment. Based on the research, the agency determined the market shares of the players operating on the market and evaluated the expected results of the merger.
As a result of the data received from experts, the Competition Agency decided to set up a joint venture between 'ARAY Tomorrow' and 'Smiley' as one independent economic agent to comply with a competitive environment.
In today's competitive retail market, many stores are turning to mergers and acquisitions as a way to succeed and ensure a strong presence on the market. The merger of 'ARAY Tomorrow' and 'Smiley' is bound to accelerate their omnichannel strategy and capture an increased market share.
100% of 'Ameritech' ('ARAY Tomorrow') is owned by Armen Petrosian. 'Smiley's ownership is divided among Mzevinar Makharadze (30%), Davit Dolidze (19%), 'Alba Capital' (51%), which in turn is owned by Aleksi Aleksishvili (100%).
About ARAY Tomorrow
'ARAY Tomorrow' has been operating on the Georgian market since 2006. The trade network specializes in the import of products from European, Asian and American brands. 'ARAY Tomorrow' is the official representative and distributor of 'LG ELECTRONIC' in Georgia. Apart from Georgia, it operates in the United Arab Emirates and Armenia.
About Smiley
'Smiley' has been operating on the Georgian market since 1995. Currently, it is the official distributor of 'Panasonic', 'Samsung', 'Indesit' and 'Hotpoint Ariston'. The main activity of the brand is retail and household appliances, audio-video, computers and mobile phones.
By Anna Zhvania
10 July 2018 13:34