Armenia Will Receive Financial Support From The EU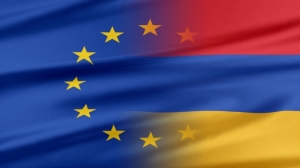 The European Union will give a financial support to Armenia announced Karen Nazaryan, the Minister of Foreign Affairs. This help is related to the partnership agreement signed in November 2017, the 24th during the 5th summit for the eastern partnership.
This help amounts to 170 million euros and will be allocated from 2017 to 2020. This program will be launched as soon as the 28 EU members will ratify it.
In fact, Armenia and the EU were already supposed to ratify an Association and Free Trade Agreement in 2013, but the Armenian President Serge Sarkissian decided to join the Eurasian economic union.
By Antoine Dewaest
Photo : EU Neighbours
11 July 2018 12:45