Georgia Advances Position in Global Innovation Index 2018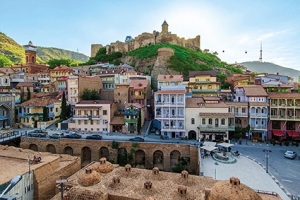 Georgia has advanced its position in the Global Innovation Index 2018 and was ranked the 59th position out of a total 126 countries, which is a 9-point improvement compared to the same index in 2017.
The Global Innovation Index is an annual ranking of countries by their capacity for, and success in, innovation. It is published by Cornell University, INSEAD, and the World Intellectual Property Organization, in partnership with other organizations and institutions, and is based on both subjective and objective data derived from several sources, including the International Telecommunication Union, the World Bank and the World Economic Forum.
The index was started in 2007 by INSEAD and World Business, a British magazine. The GII is commonly used by corporate and government officials to compare countries by their level of innovation.
The GII is computed by taking a simple average of the scores in two sub-indices, the Innovation Input Index and Innovation Output Index, which are composed of five and two pillars respectively. Each of these pillars describes an attribute of innovation, and comprises up to five indicators, their score calculated by the weighted average method.
Georgia's scores in each indicator are:
Output rank – 62, Input rank – 53, Institutions – 39, Human capital and research – 67, Infrastructure – 71, Market sophistication – 39, Business sophistication – 91, Knowledge and technology outputs – 57, Creative outputs – 73.
The top 10 list is headed by Switzerland, the Netherlands, Sweden, the United Kingdom, Singapore, the United States, Finland, Denmark, Germany and Ireland.
By Thea Morrison
16 July 2018 15:42